Window of buildings in which the information of the building is entered including building No., type, province, city, district, street, intersection, neighborhood, official, guard and their telephone numbers, No. of floors, contents of each flat or shop such as the area, No. of rooms, halls, toilets, salons, kitchens, required rent amount for each flat or shop and photos of the building and any other information.
Owners' window in which the owner is identified with his addresses, mobiles, e-mails and his agent or the person responsible for the building.
Window of tenants in which the name of the tenants is identified and his address, telephone numbers, mobile numbers, e-mail address, sponsor, identifying persons and his nationality.
Contarct window includes number of contract, date, first party (owner), ID number and its date and place of issue, second party (tenant) ID number and its date and place of issue, sponsor, contract terms, the method of advance payment, the rented property, its number and type. The information of the rented unit appears automatically such as the location, quarter and rent value. Then the date of rent start. Noting that if it is currently occupied, the program will not accept and gives you a message of this. Then you choose the sum of the rent, number of payments, then the program divides the amount on dates of payments and gives you an alarm automatically before its due date by a period specified by you and it makes the due entry automatically in its date. In addition, the values of brokerage, water, orchard, insurance and reading electricity counter. The system makes the sound accounting entries for the owners, tenants, office brokerage and contracts secretariats.
Window of contract renewal in which contracts are renewed for future periods
Window of contract assignment by a tenant to another tenant.
The program has receipt vouchers and payment vouchers, printing cheques and automatically carrying forward the accounts.
The program has a window for incoming and outgoing correspondences with owners, tenants and others.
The program has reminders that appears once the program is opened to remind of contracts that will end before a certain period or due payments to be defined by you (two or three weeks or one month or any other period).
The reports in the program will include buildings reports and they show a statement of the buildings, a statement of the owners and a statement of the tenants.
Reports of leases include vacant apartments and shops till a specific date, the occupied apartments and shops till a specific date and apartments and shops the lease of which will end from date to date.
Don't hesitate to contact to show you the features of the program.
Screen Shots
---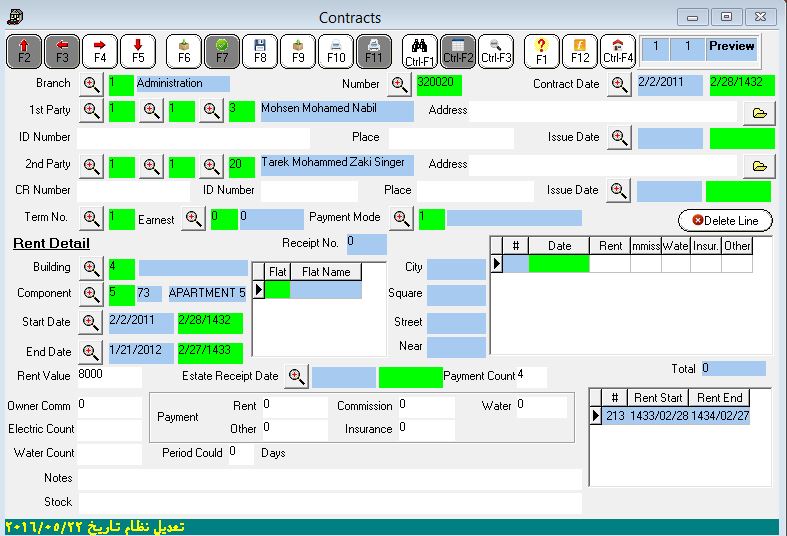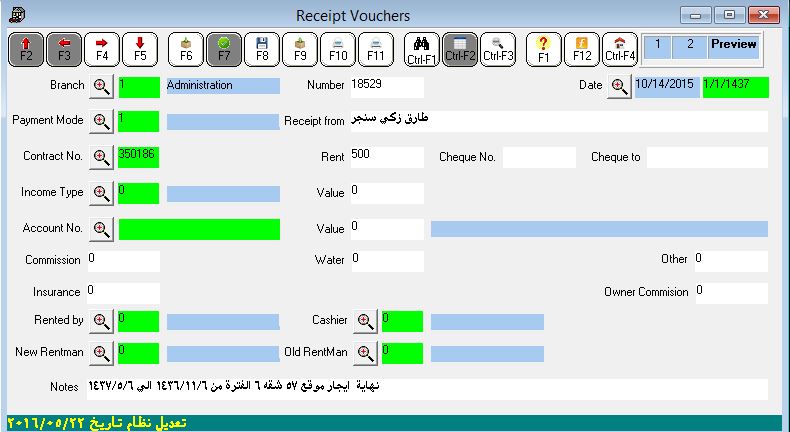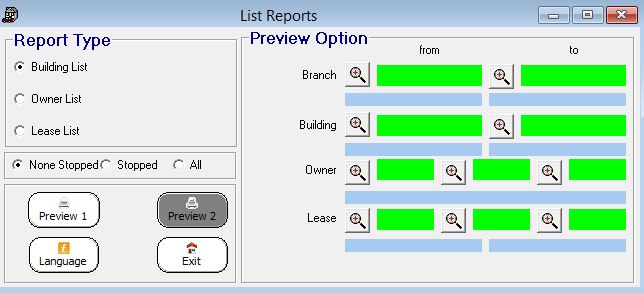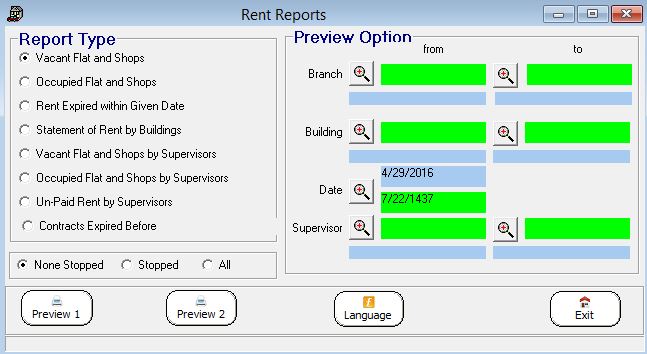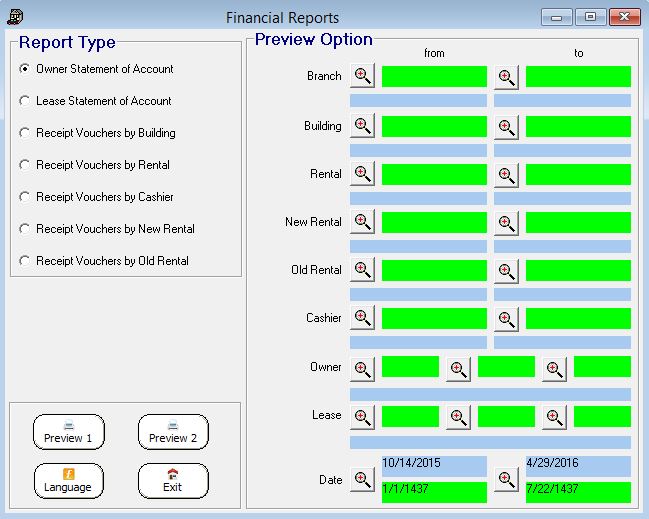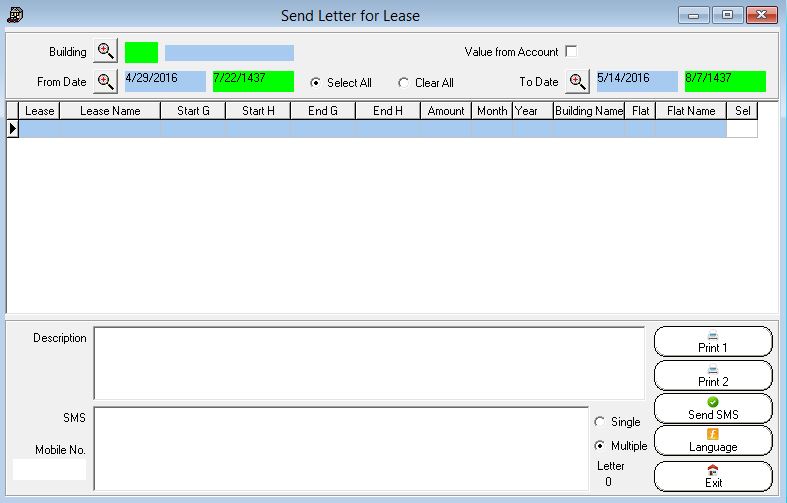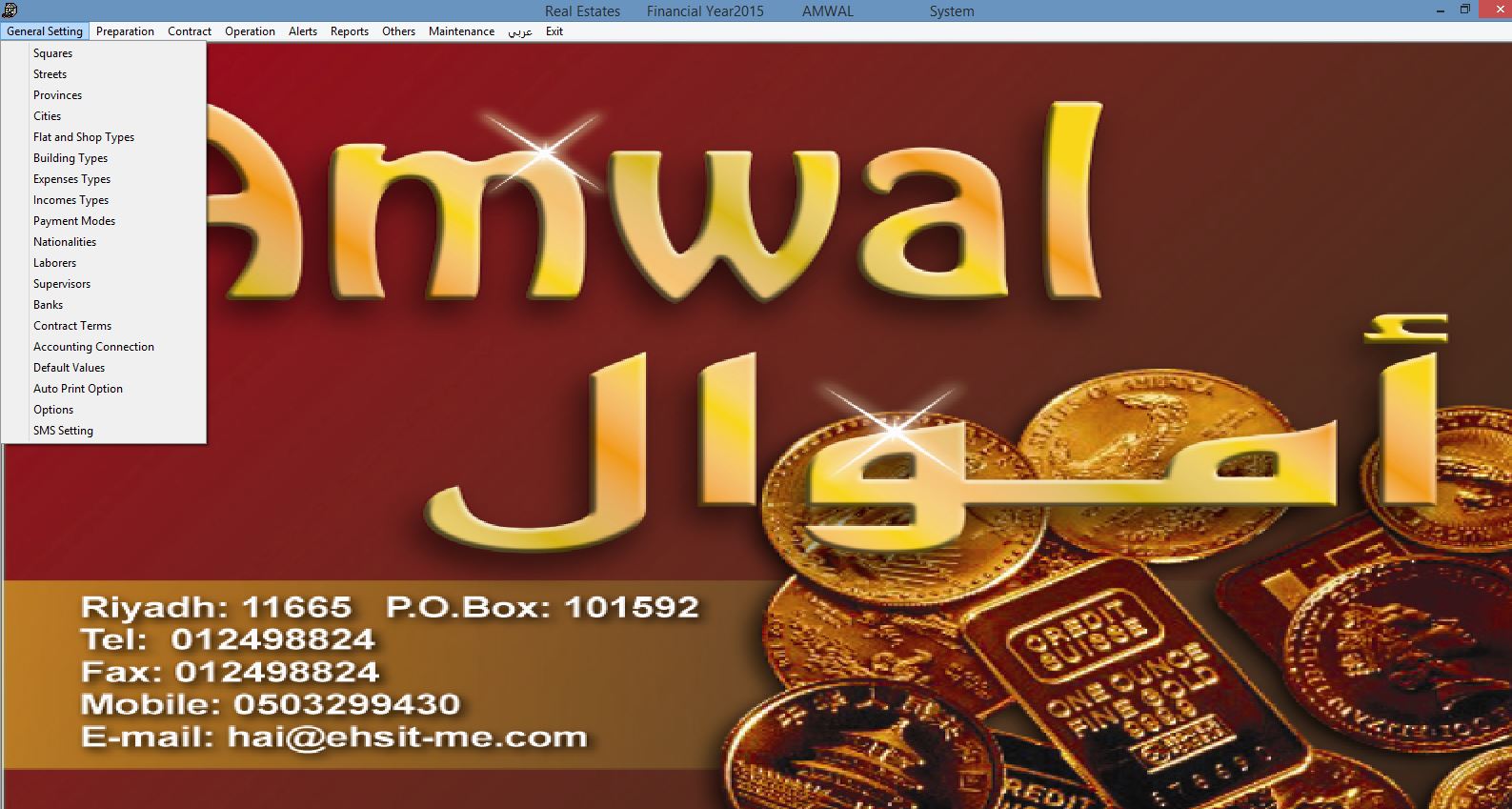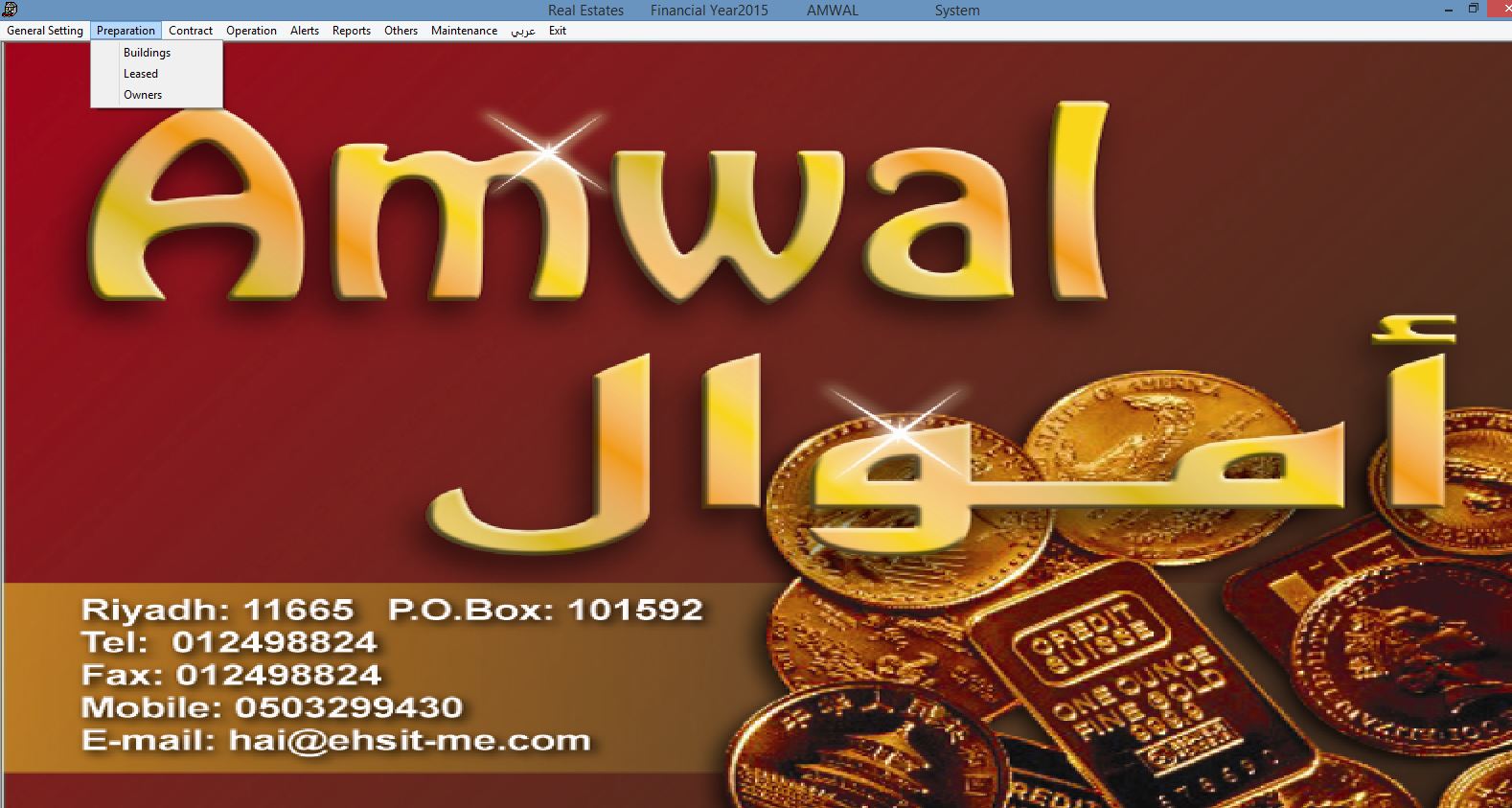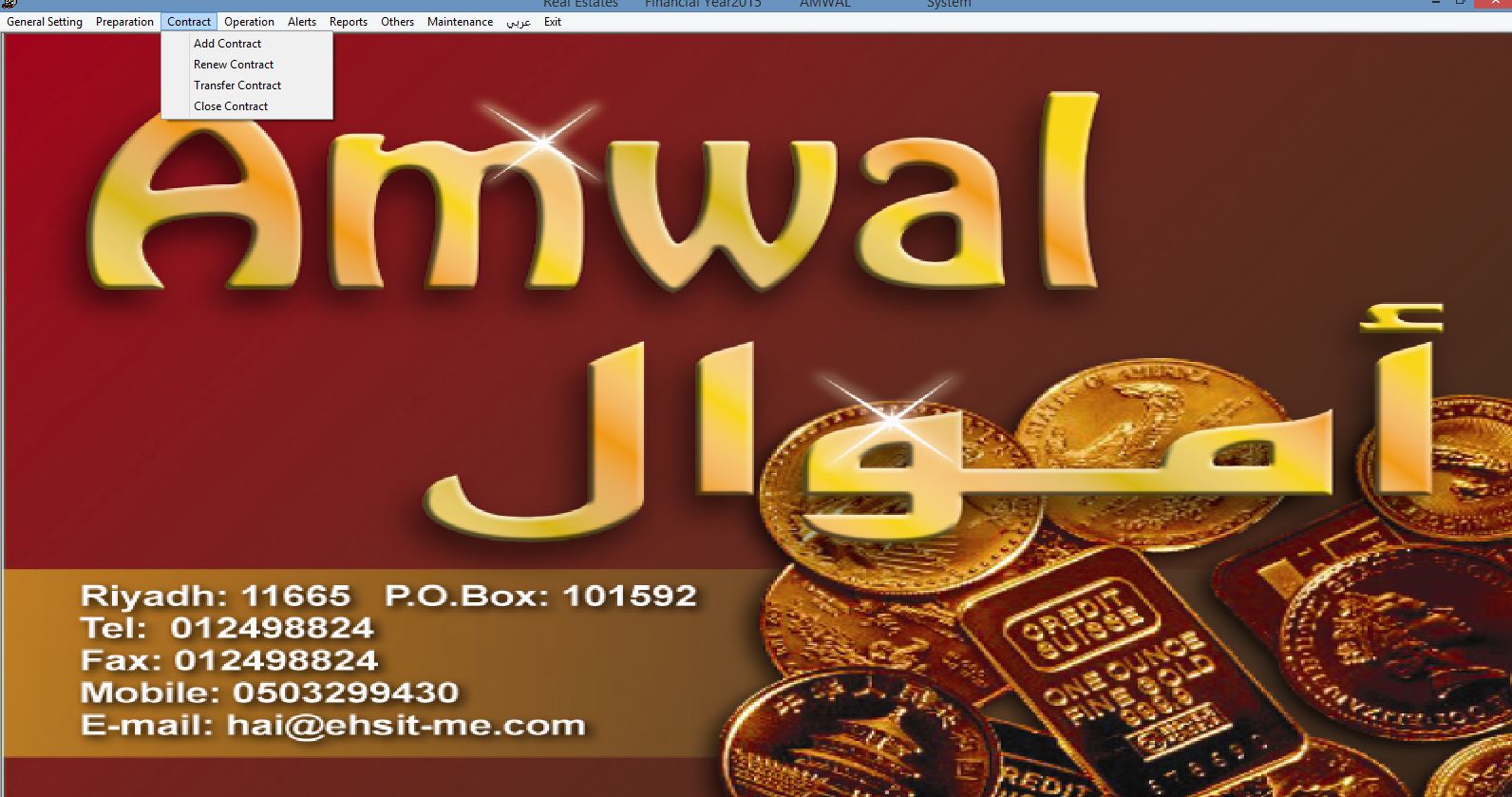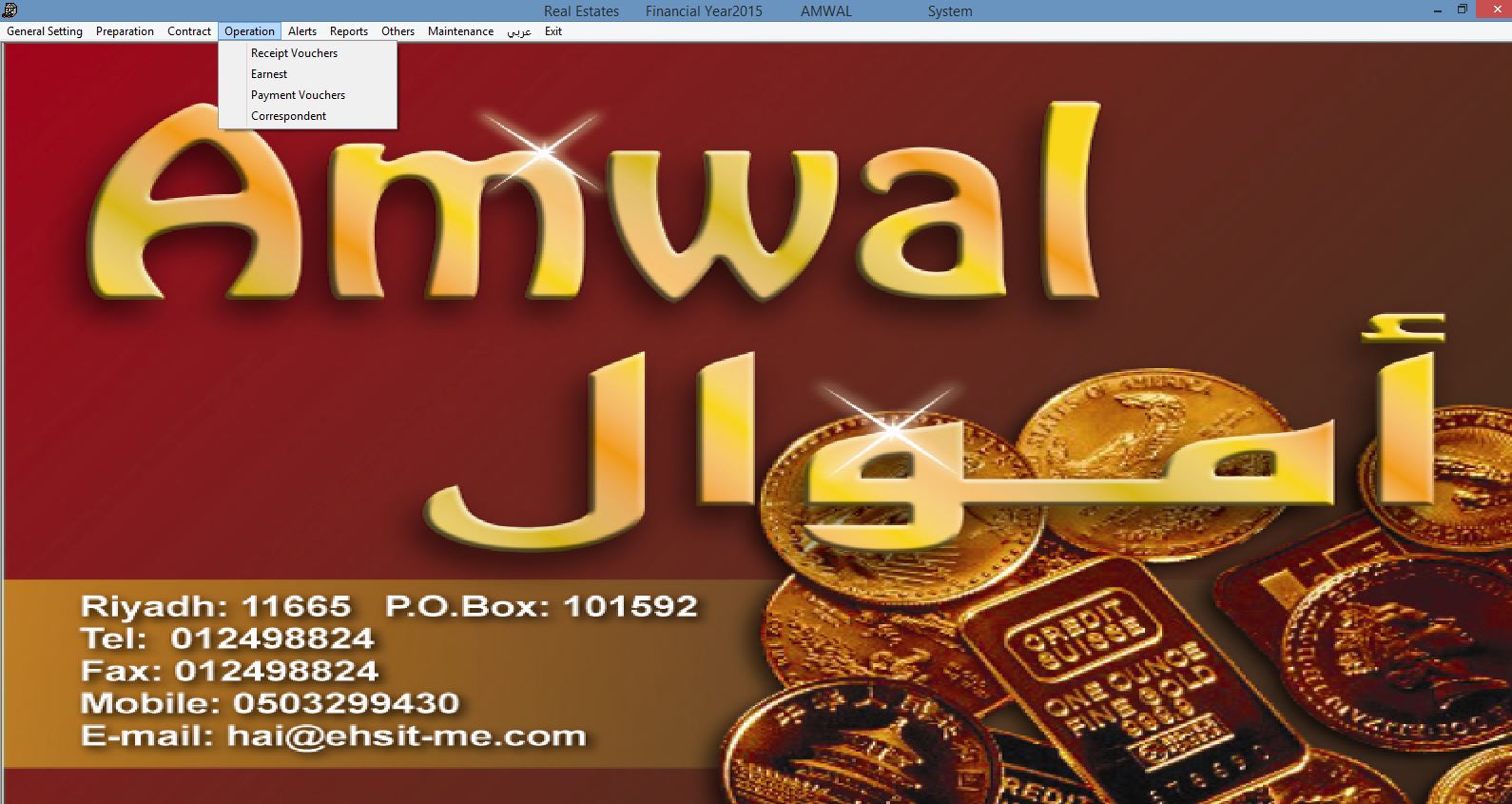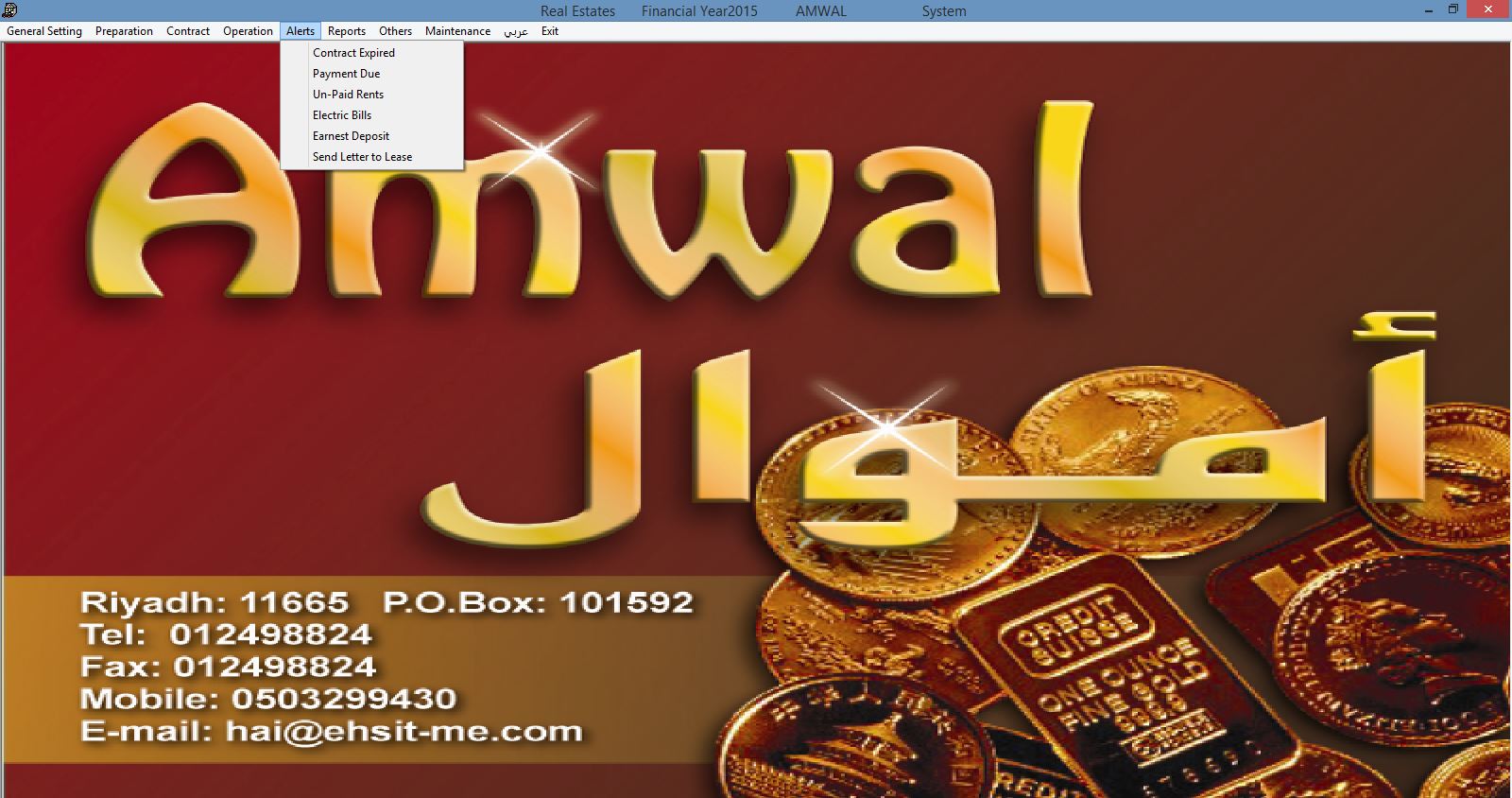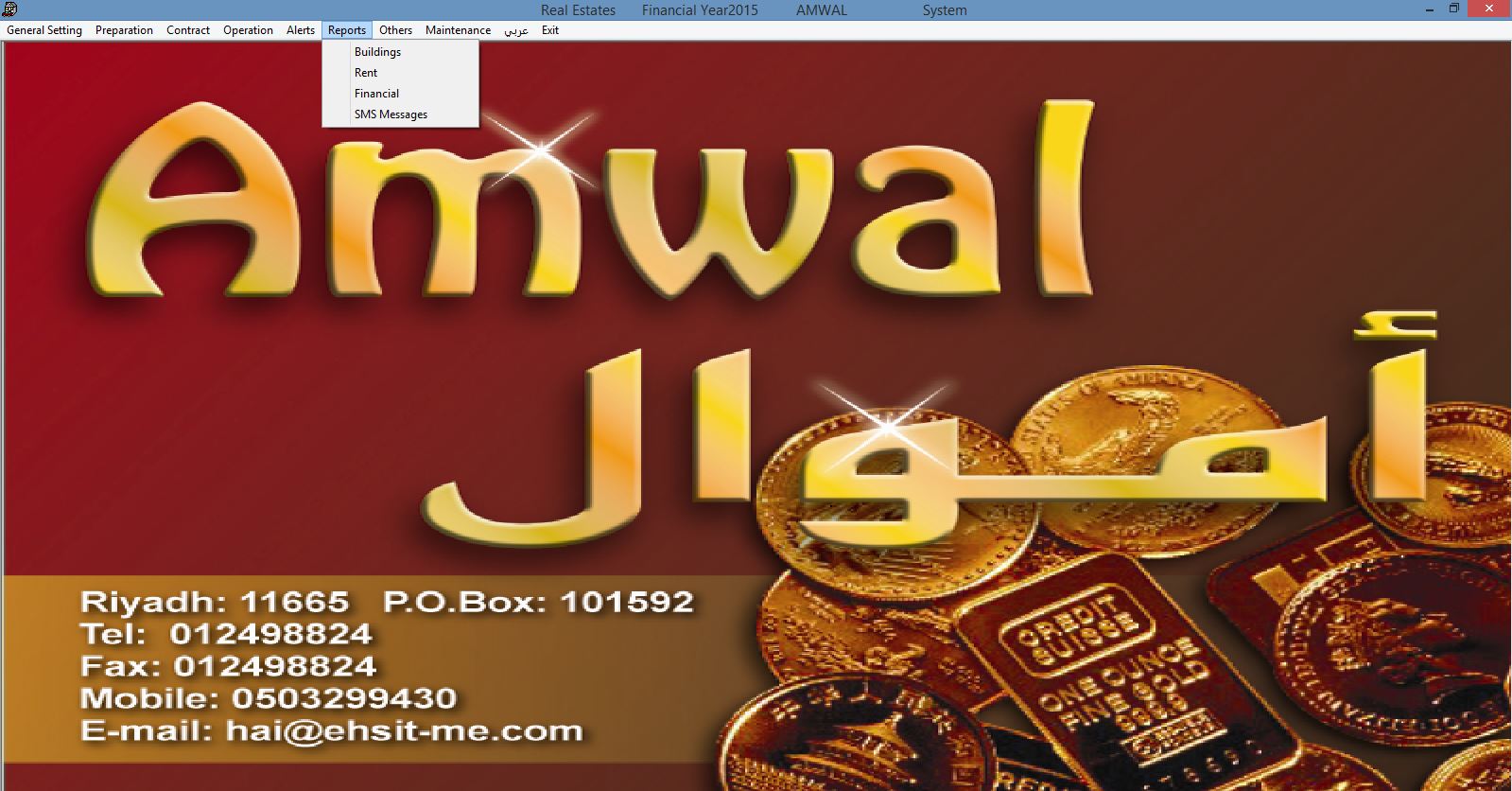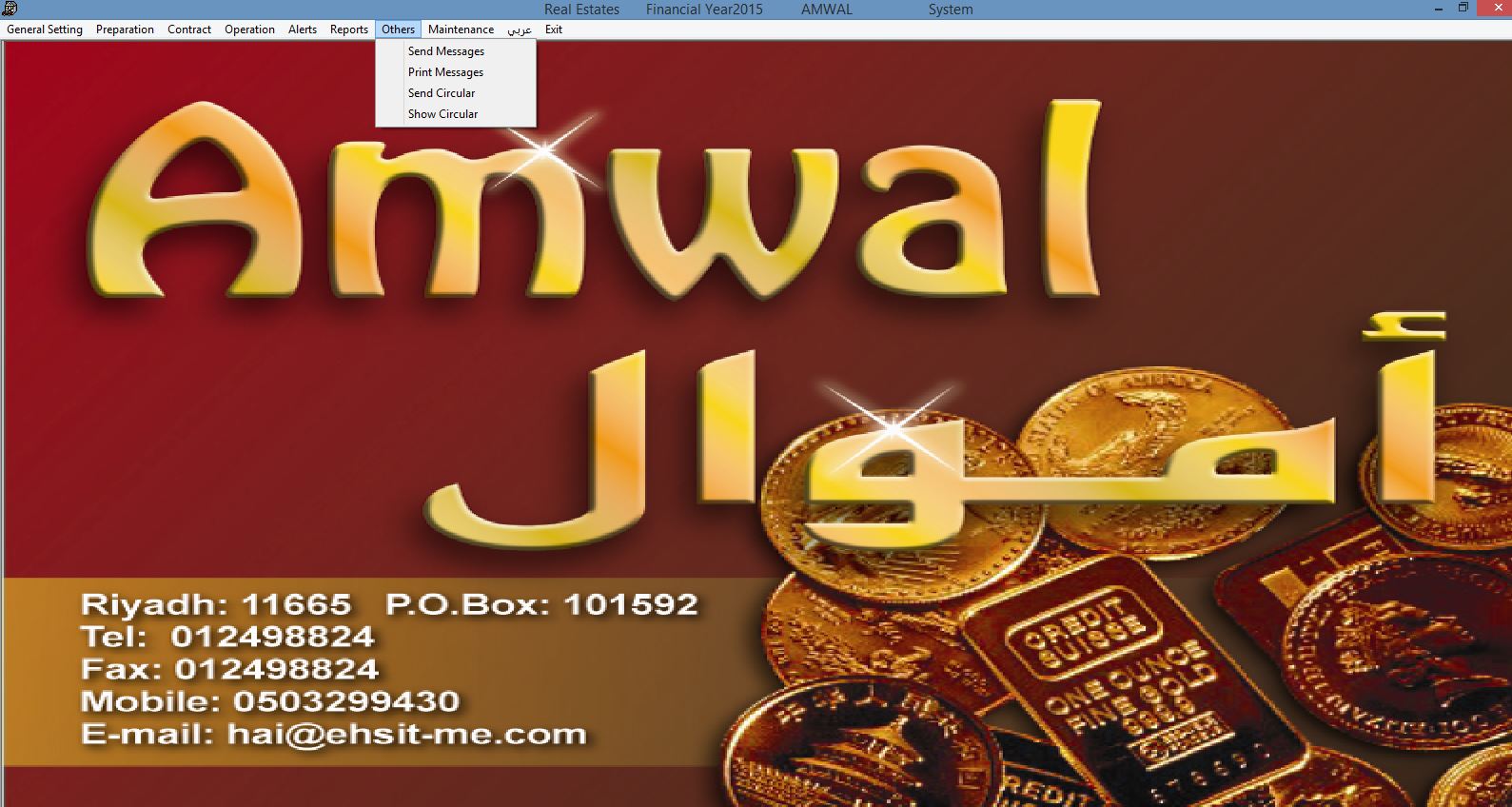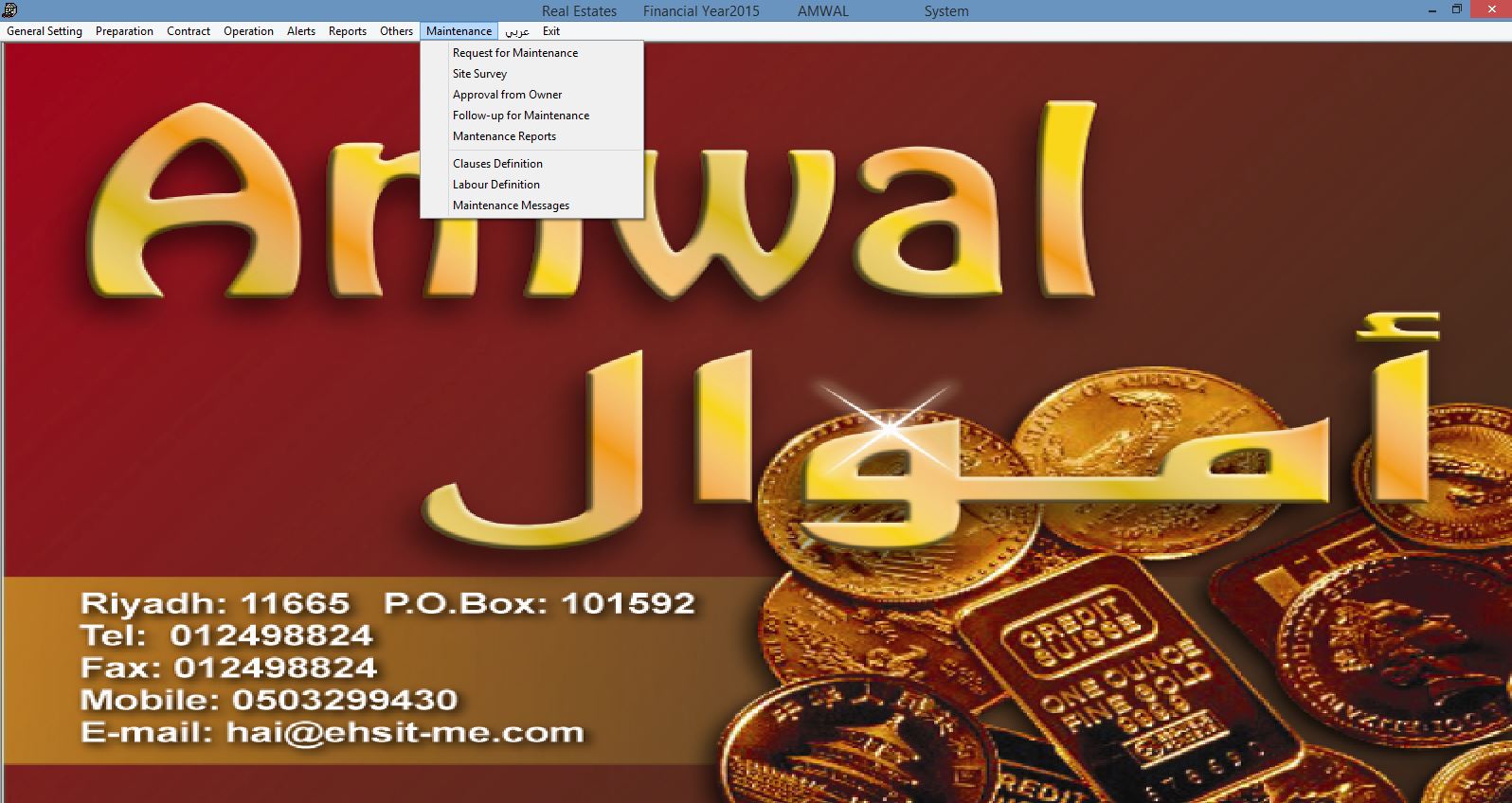 ;