Assets are classified according to four levels: for example (level 1) cars – (level2) Toyota – (Level 3) Camry and then the screen of the original asset.
The window of the original asset shows asset No., the category it belongs to, the supplier, the model, manufacturing year, warranty, insurance information, maintenance done to the asset, spare parts and the workshop, photos of the asset, its location and the person responsible for it as a custody.
The opening balances of assets with their true purchase dates and dates values.
Transactions made to the assets such as purchase of the asset, addition to the asset, re-estimation of the asset, removal of an asset, transferring an asset from a department to another, transferring an asset from a custodian to another custodian. Accounting entries shall be automatically made and in case of removal, the entries of consumption are made for removal and the asset and the accumulated to be closed and making their entries including losses and profits.
In the window of consumption calculation, it is calculated monthly and the system automatically makes the accounting entries with the ability of calculation for a specific date.
The reports of assets registers include a list of assets groups, list of assets, list of assets locations, list of the heads of assets custody, movement of the original, asset information, asset guarantee and insurance on assets.
Consumption reports include a statement of assets consumption with multiple choices to be displayed by category, asset, branch from a period to a period and from a month to a month and a report of the whole assets consumed.
Transactions Reports include the reports of asset purchases, addition made to the assets, exclusions from the assets and re-estimation of the assets.
For all transactions made to the assets, the system automatically makes an entry of it in the accounts.
The balances of assets and their totals in the system of fixed assets conform always to its balances in the accounts system.
All reports in all Amwal systems are typed in Arabic and English simultaneously.
All windows of entry can be dealt with by Arabic and English simultaneously.
All entries and reports are shown by the Gregorian date and the Hejri date and in all Amwal systems.
Screen Shots
---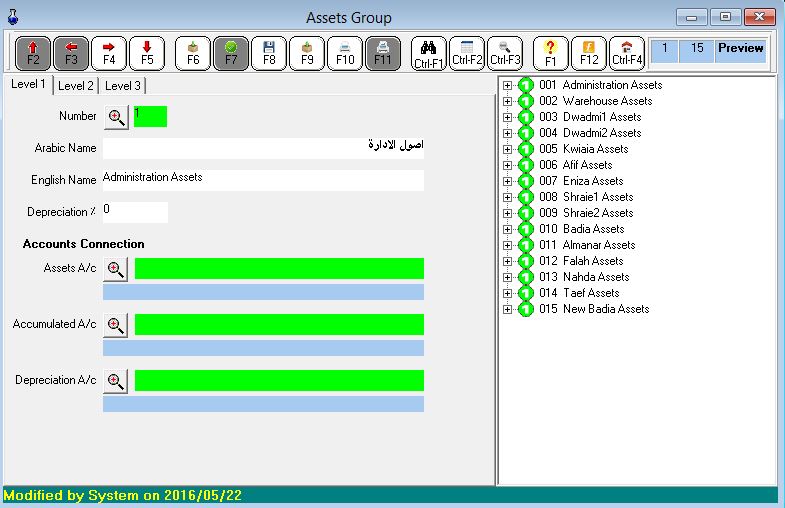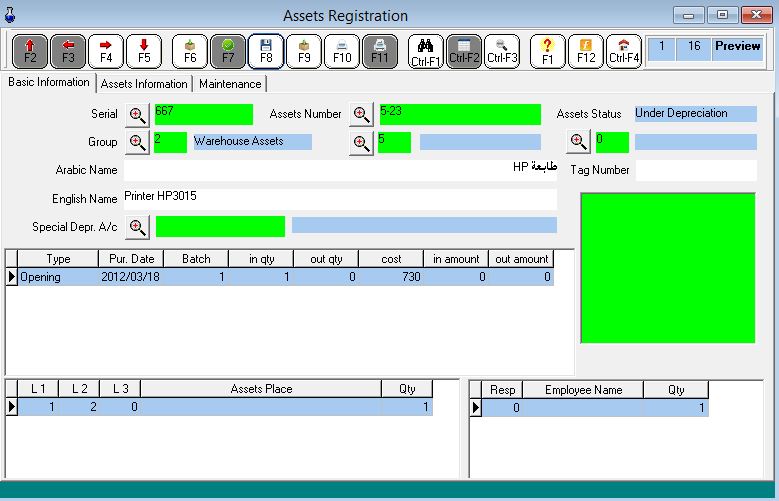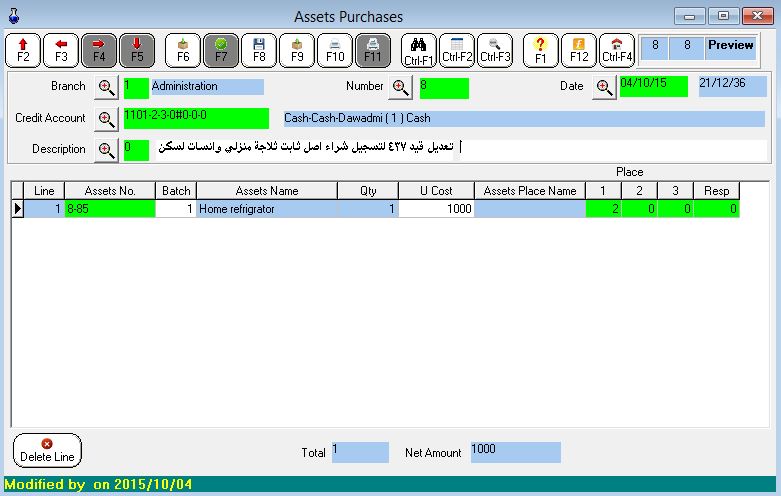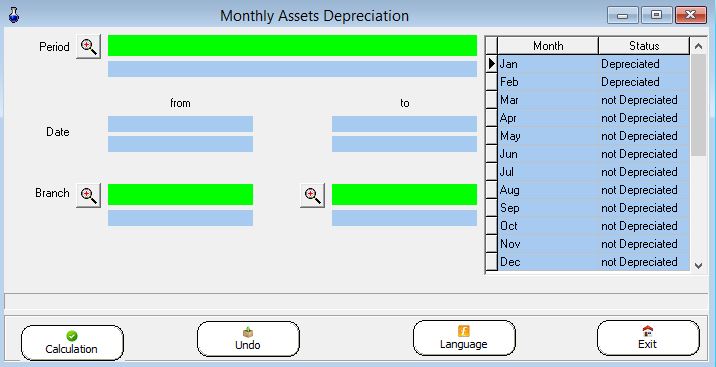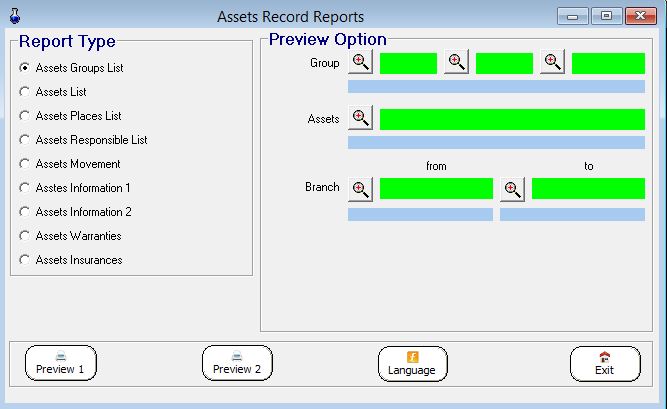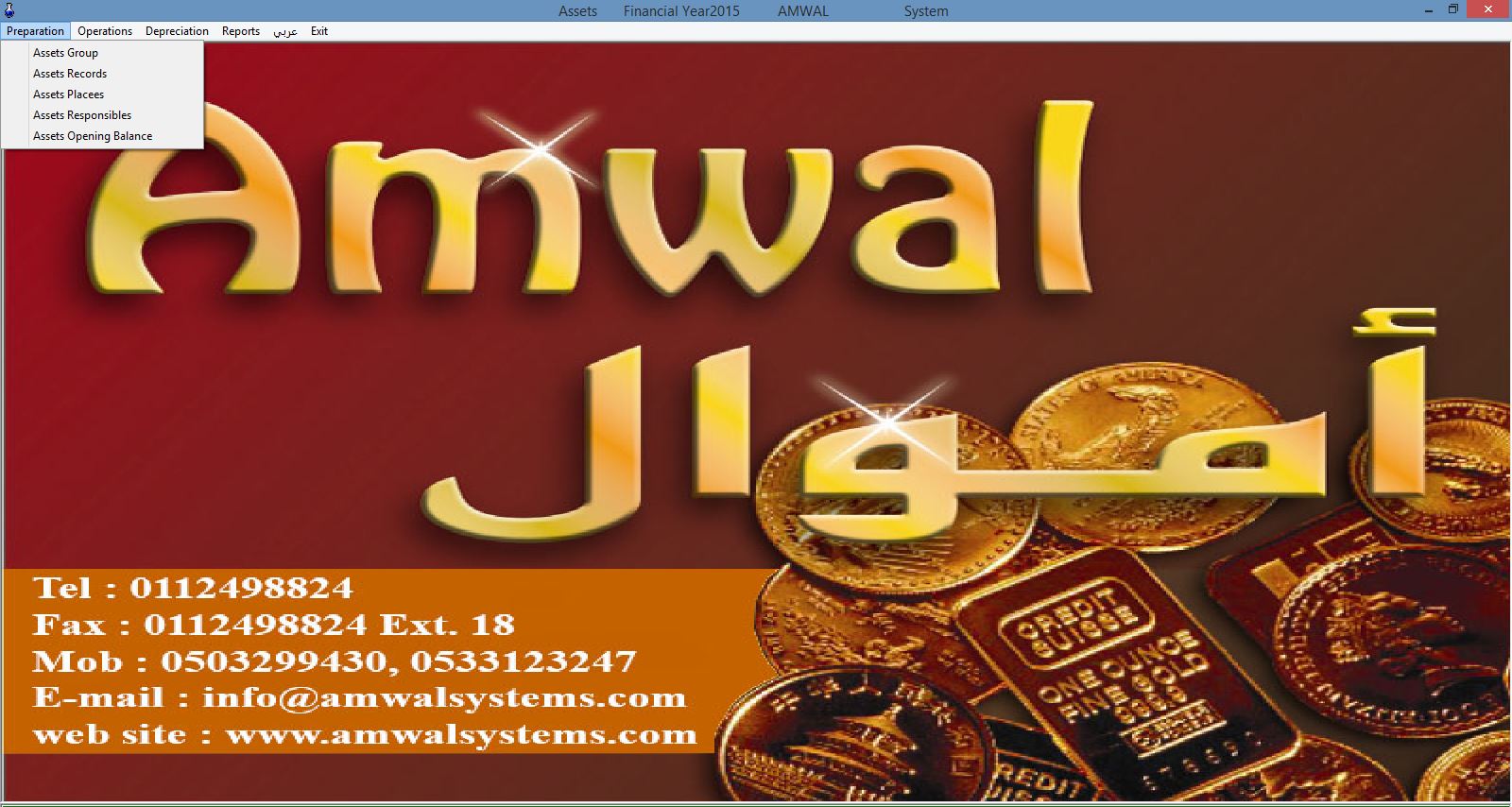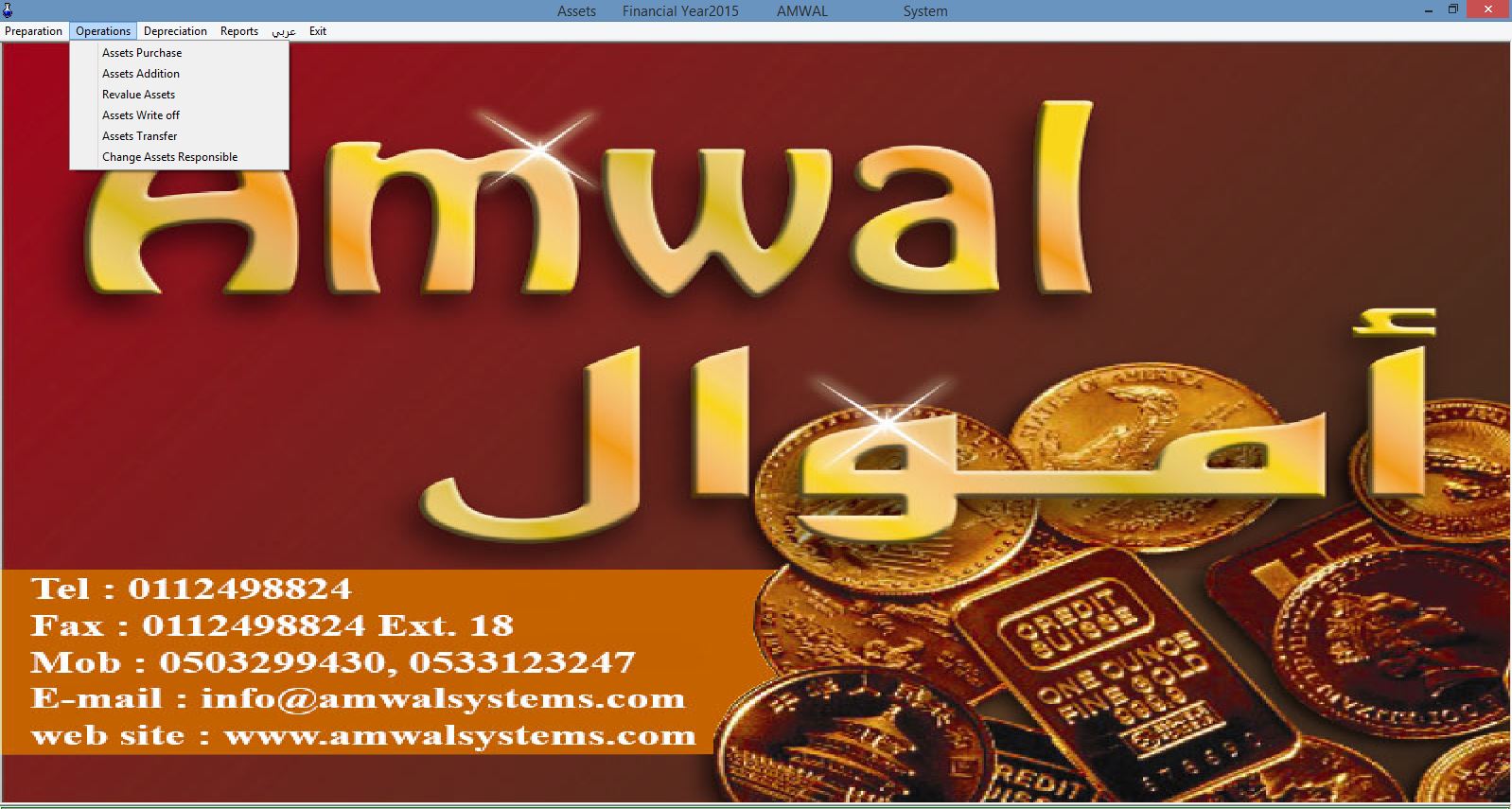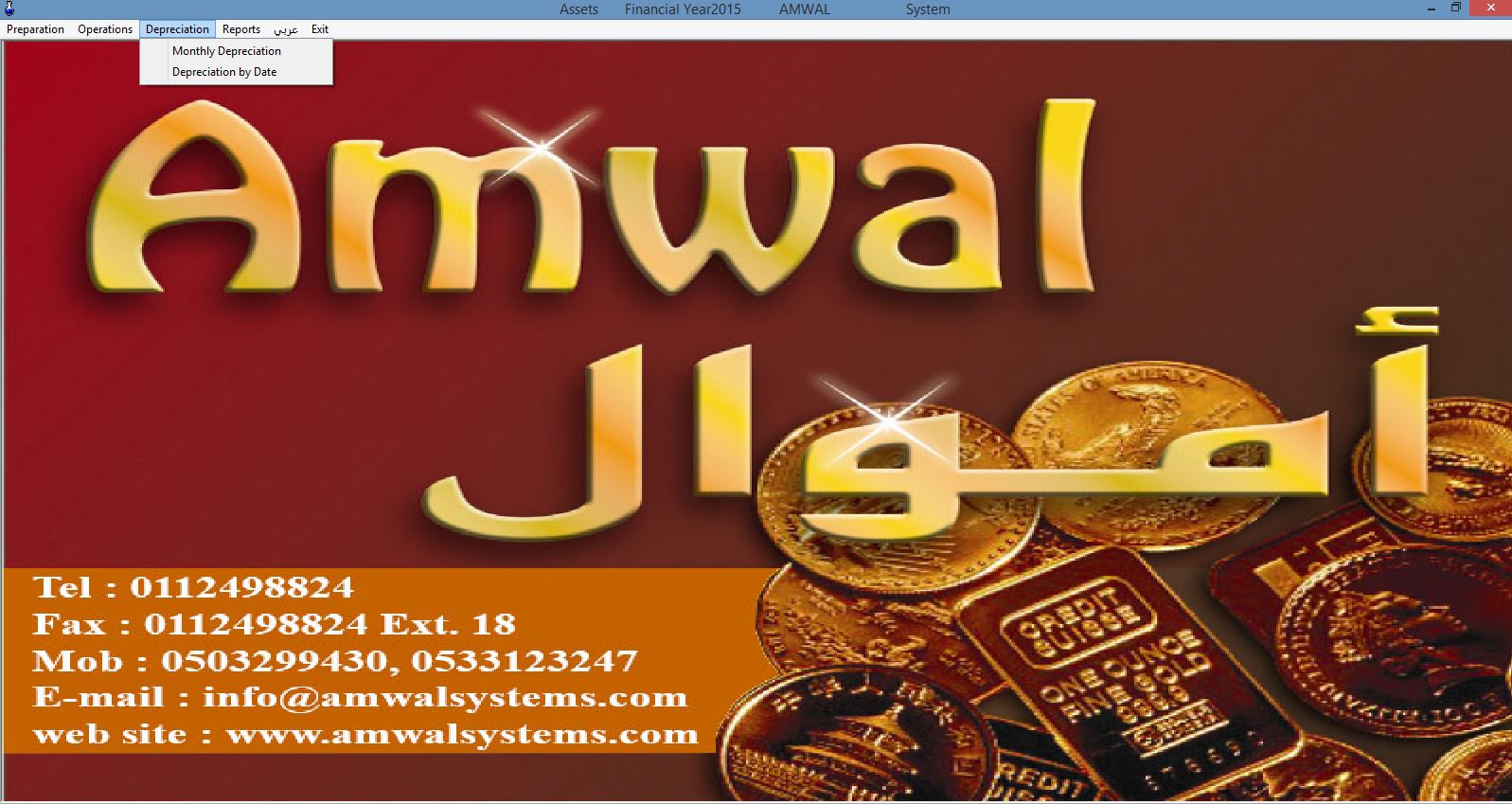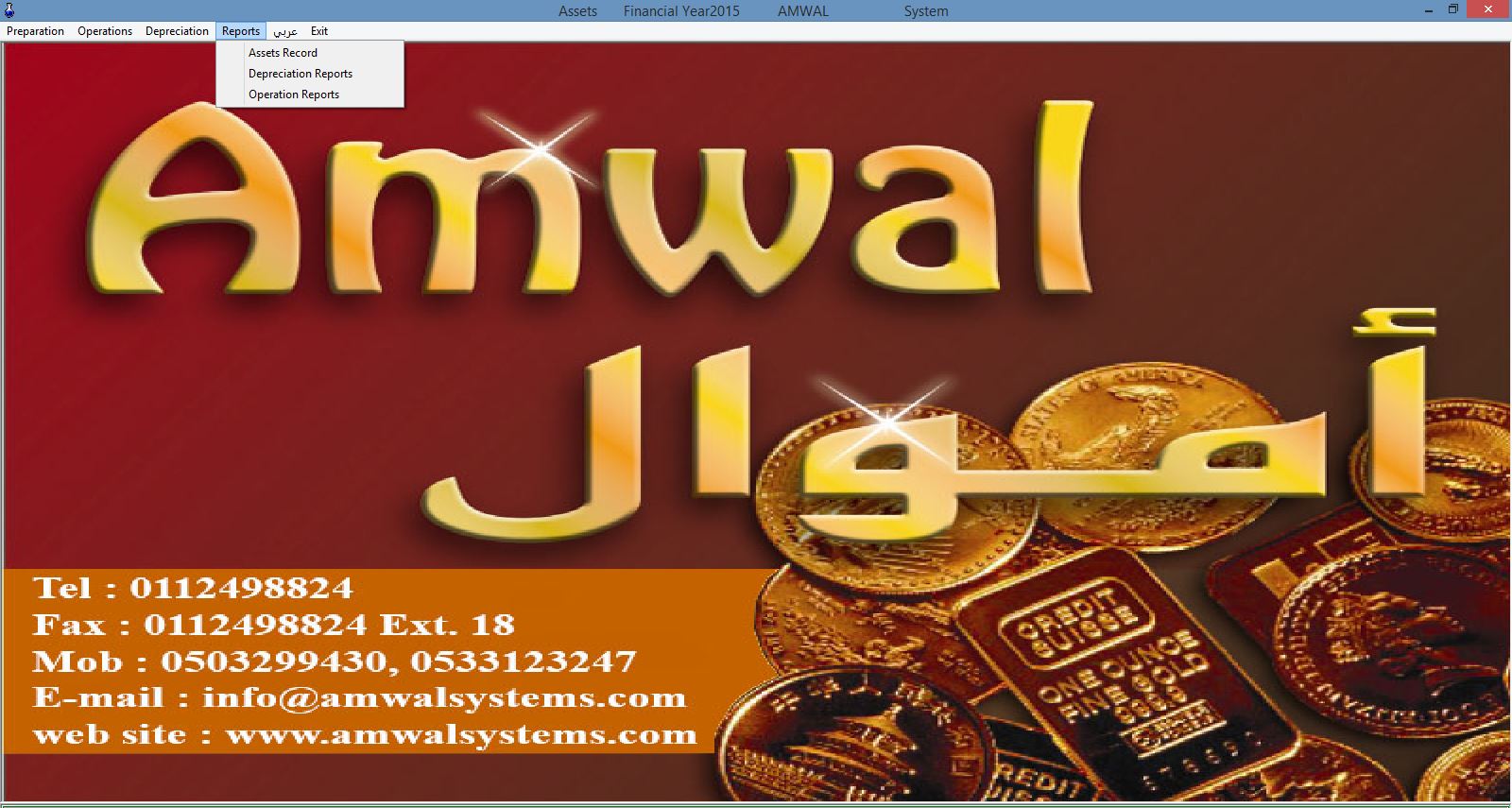 ;