Accounting manual of six levels with connected or separate pages of the manual for customers and suppliers with their information credit limits, debts periods with the ability to enter accounting entries to any level.
Cost centers with three levels related to the manual in any level.
Estimated balance sheets for the whole enterprise or for certain project or accounts; monthly, quarterly, bi-annually or annually.
Accumulation of many accounts in one account for a consolidated report such as a statement of account.
All accounting bonds including cash receipt, cheque receipt, cash payment, cheque payment, transfers, daily entries, opening entry, credit notes, debit notes, service invoice, quotation and all bonds. The original bonds are printed and entries be made for them automatically.
Printing cheques for all banks.
Due financial reports that cover:
Journals: summaries and detailed reports are printed.
Various statements of accounts by Hejri and Gregorian, by currency and for many years.
Debts ages by days and by months and balances endorsements.
Trial balances from date to date, by balances, by sums, compared to zero balances and without them, compared with estimated budgets and by cost centers and by seller and trial balance for more than a year.
Statement of income for one day, one month, specified period, the whole year for a branch or a cost center.
Statement of financial position for a specified period, for the whole year, for a branch or cost center.
Comparisons reports such as comparison of the trial balance of a period with previous periods in the same year or previous years as well as statement of income and statement of financial position.
In all reports, the least report can be displayed. For example, in the trial balance and through double clicking the mouse on a certain account, his statement of account appears and by clicking a certain operation in the statement of account, the journal entry of the transaction appears.
For all reports, they can be browsed by Hijri and Gregorian dates and for specified periods days or months.
In all reports there are a default copy and a special copy for the customer with is form is changeable as he wants in each report.
There are different forms of comprehensive, analytical and statistical charts.
Screen Shots
---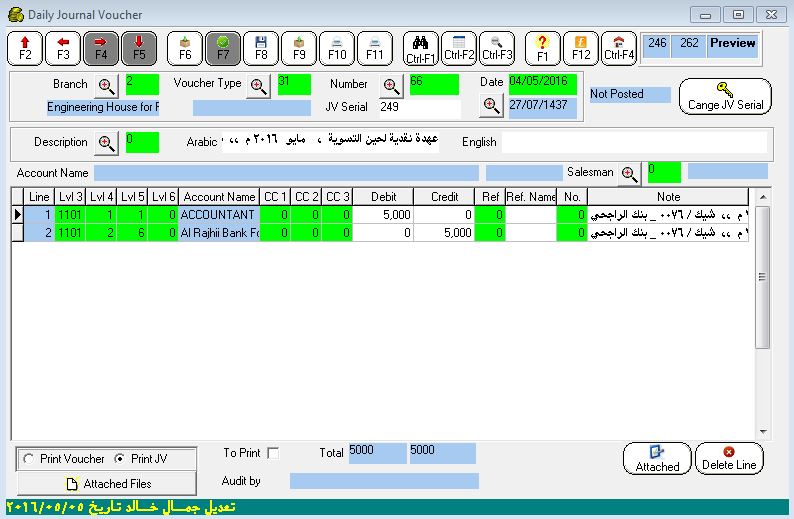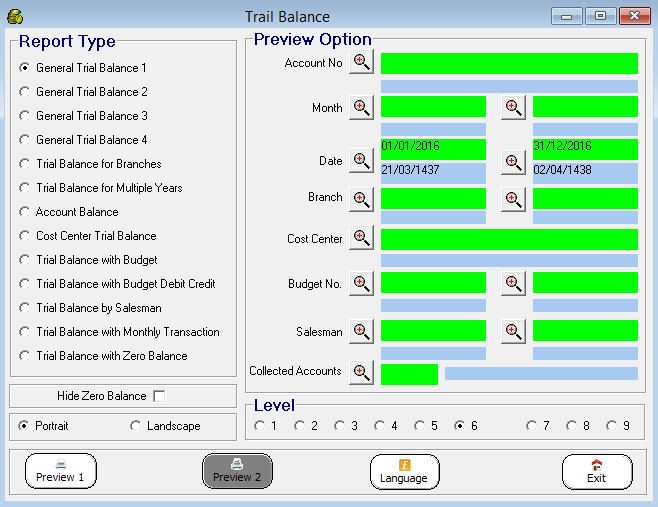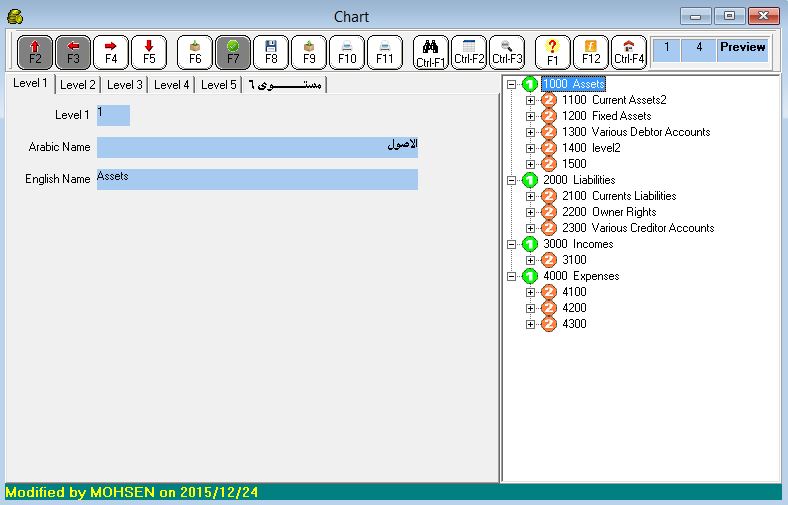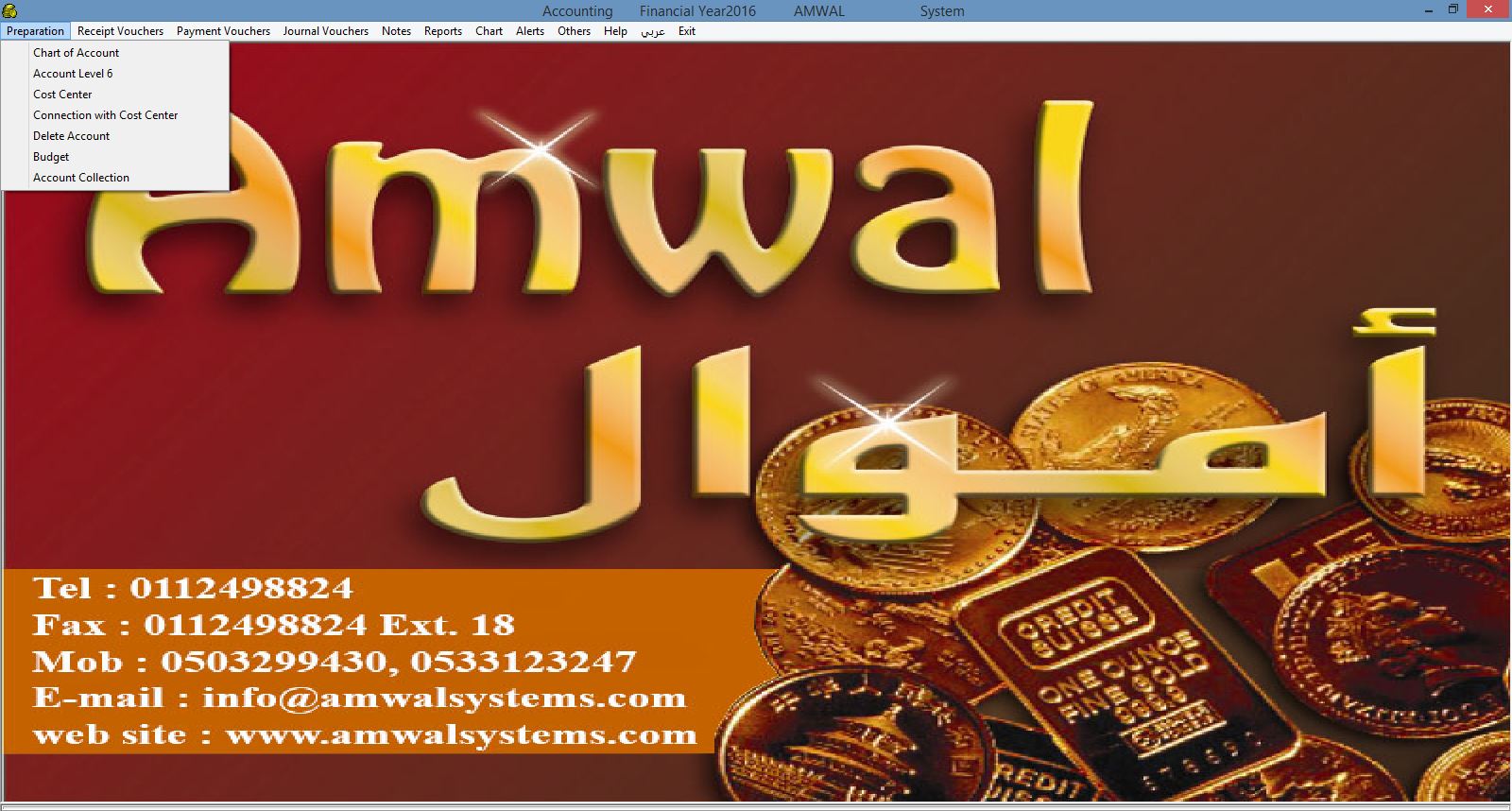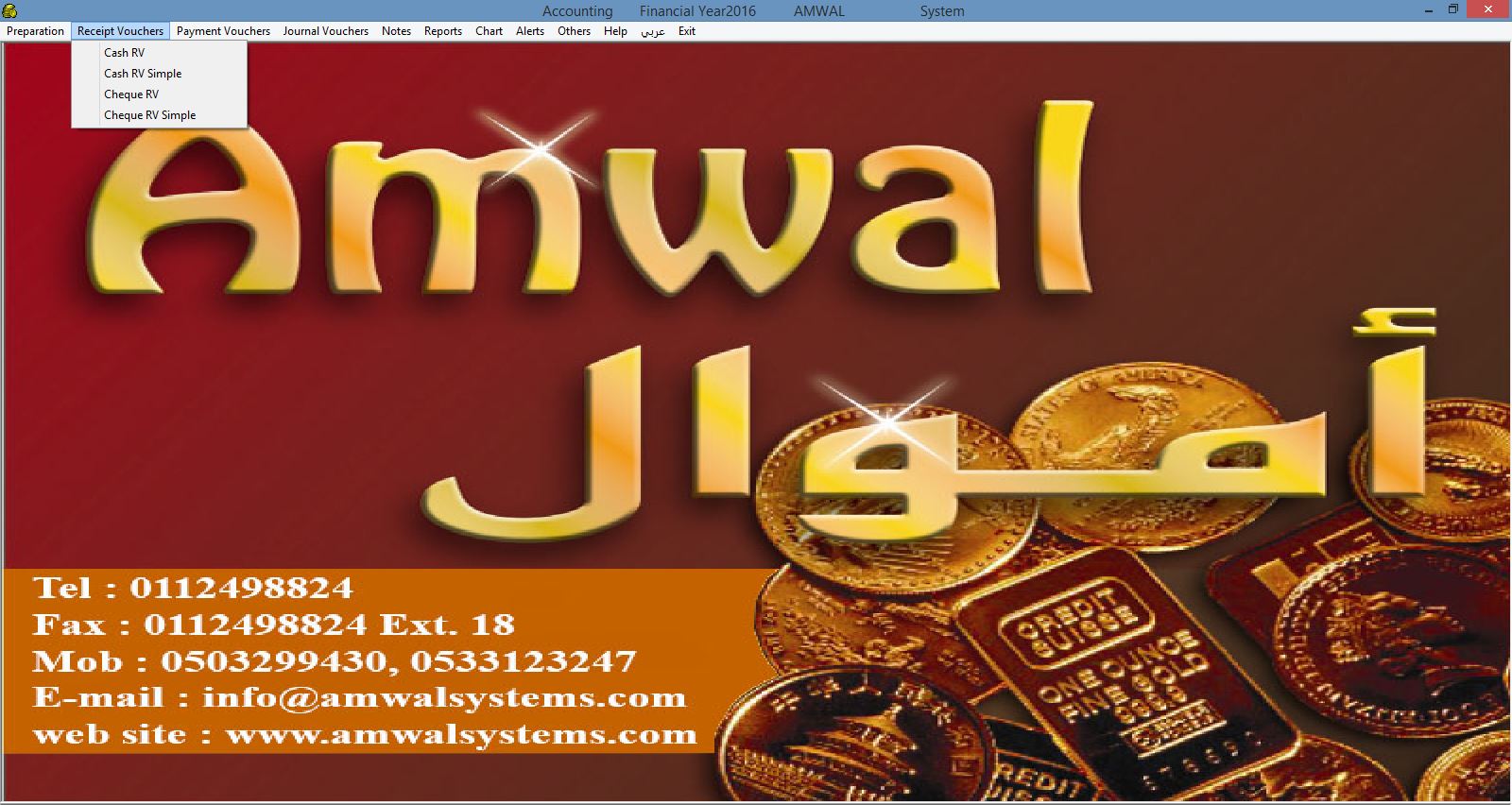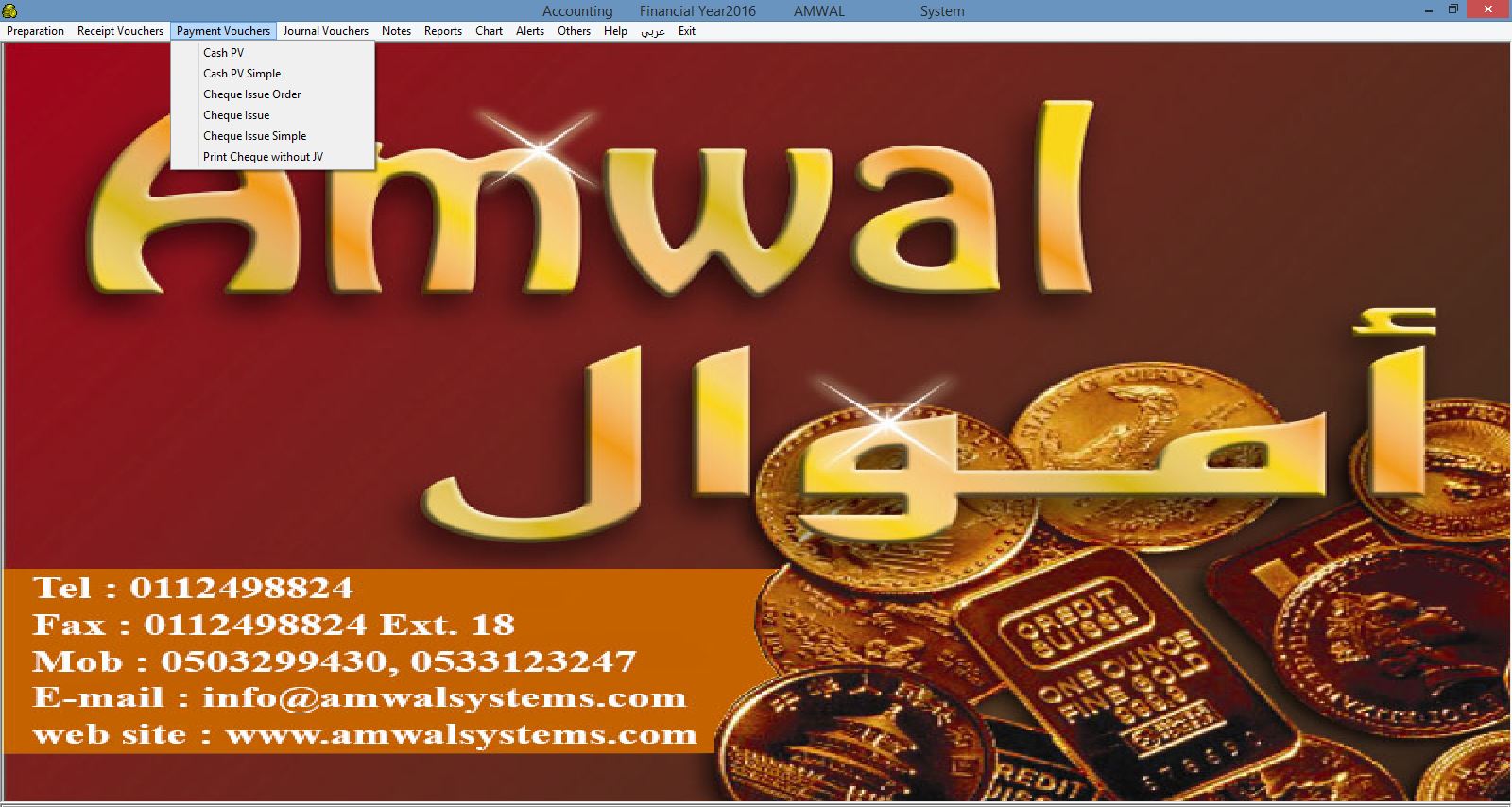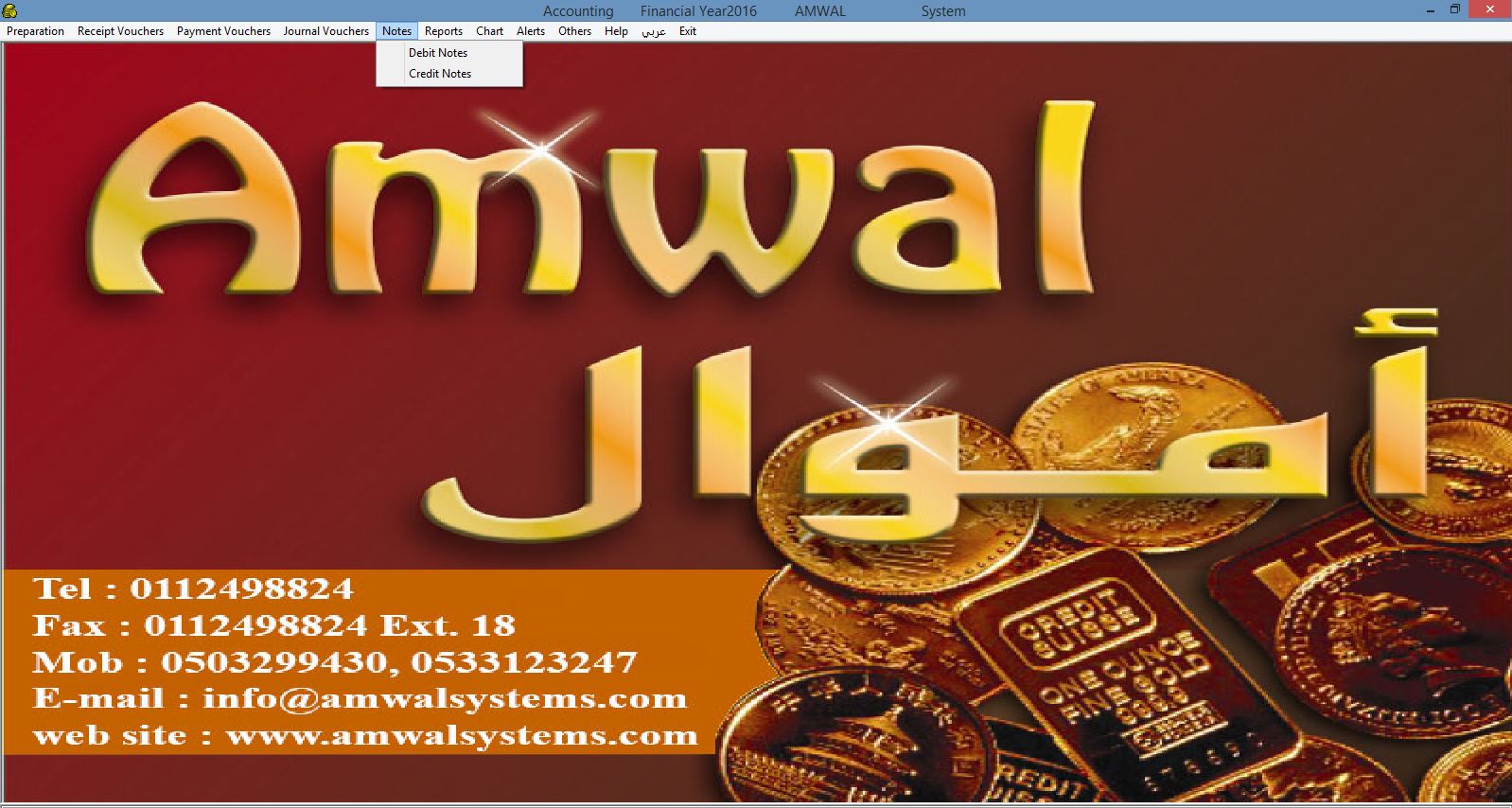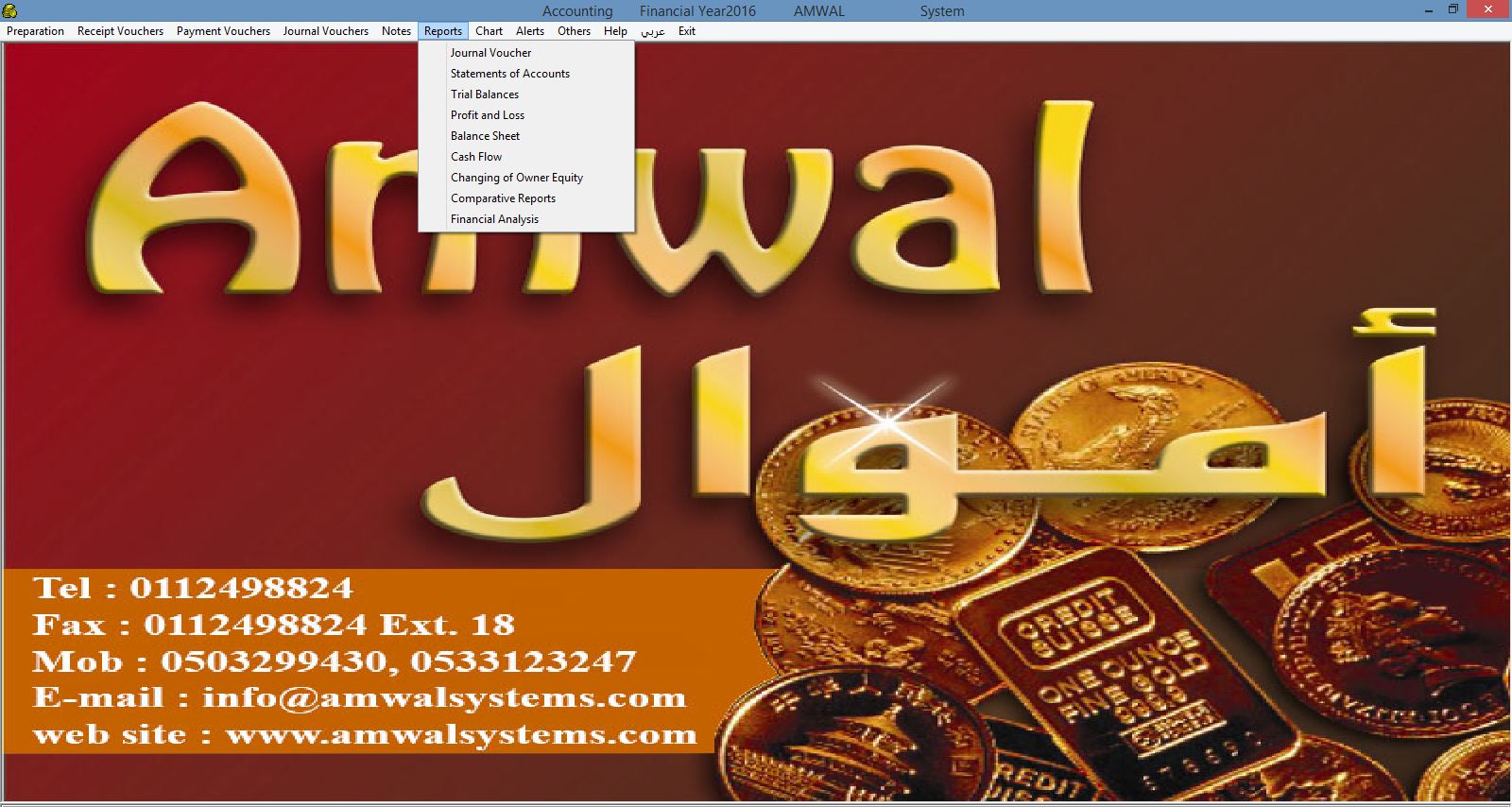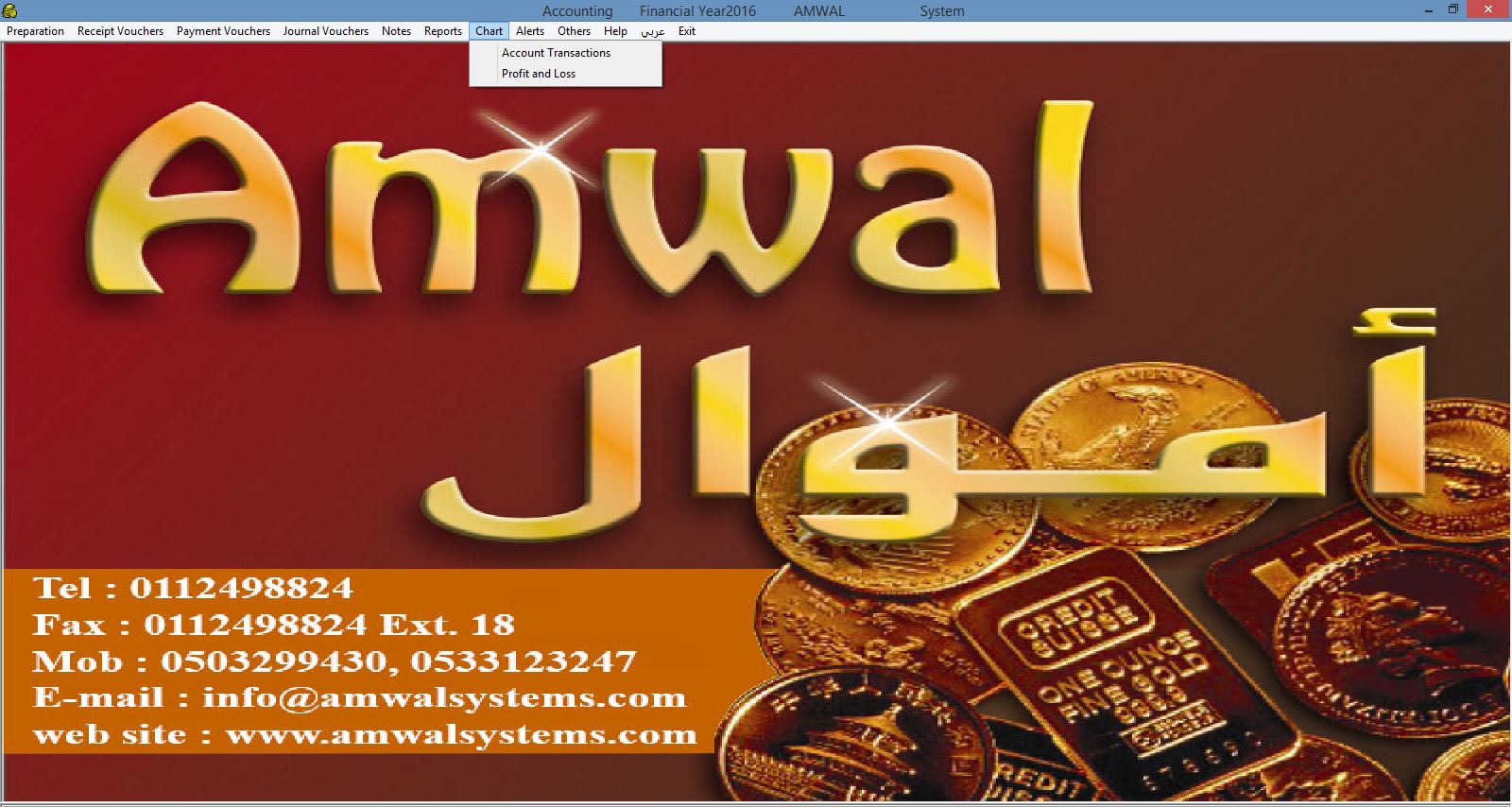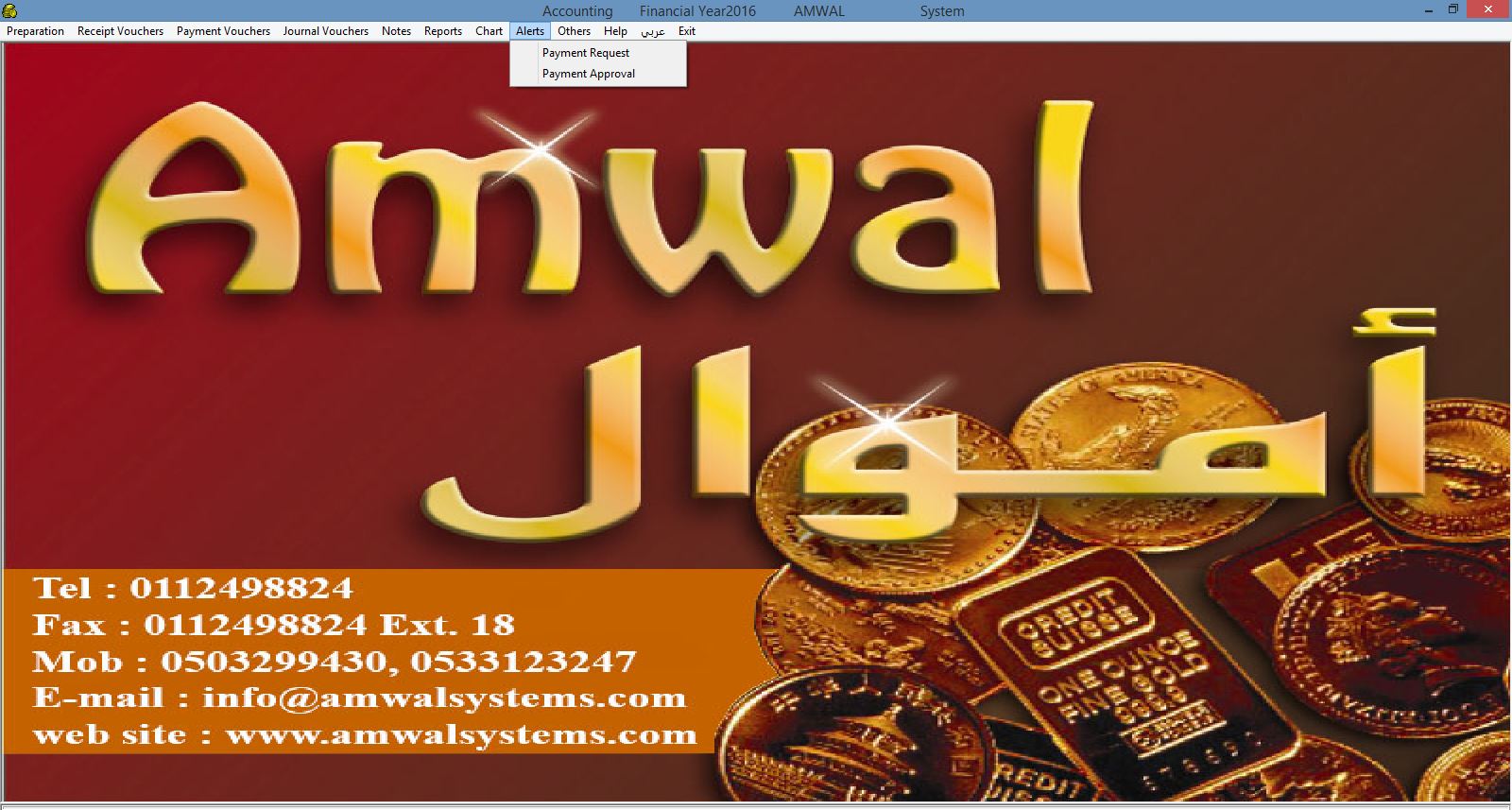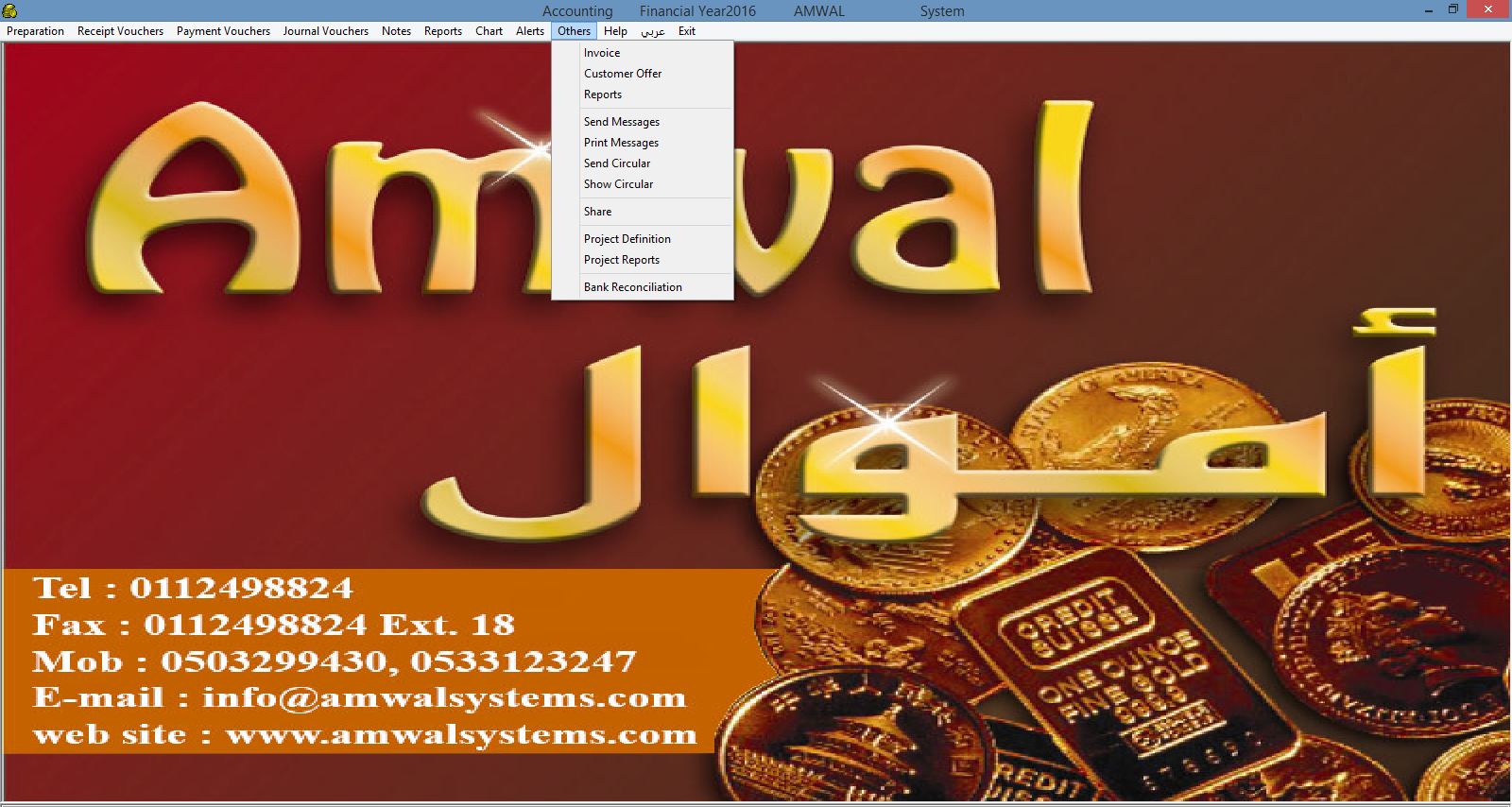 ;