Sales window which works through the barcode reader or by manual entry and with multiple methods of invoice payment and many currencies.
Window for returns that can be customized to the power of another person to return the sales.
Sales can be reviewed before carrying them forward to the accounts and after carrying them forward, the box will be inventoried automatically whereas the cash sales are added and the cash sales returns are deducted and the sales of network are added to your bank account.
The sold and returned goods affect automatically the quantities of items in the showroom or the warehouse.
The ability to insert different quotations such as from date to date and after the end of the date the price returns automatically to the original and as a free item with another item and as discount at a certain limit of sale or else and as a sale percentage for certain items for a period.
The system prints the barcode.
The system supports orders delivery whereas the subscribers and their addresses in addition to a sketch of their locations and as soon as they call the time of call, the required items and the driver who will deliver are specified and the order can be followed up till it reaches and is closed.
The system suits the companies of foodstuff marketing, restaurants, coffee shops, bookstores, telecommunications, computers shops, electrical and electronic appliances, furniture etc.
There are reports of box and bank movement, reports for sales and existing stock, profits by item, seller, customer and by items categories.
Every seller in the system has a password and specific authorities and the report is printed by the time of seller logging into the system, the cash in box at logging in and at logging out and box balance at closing.
Ability of connecting with branches online or offline.
Ability to connect with other programs.
Screen Shots
---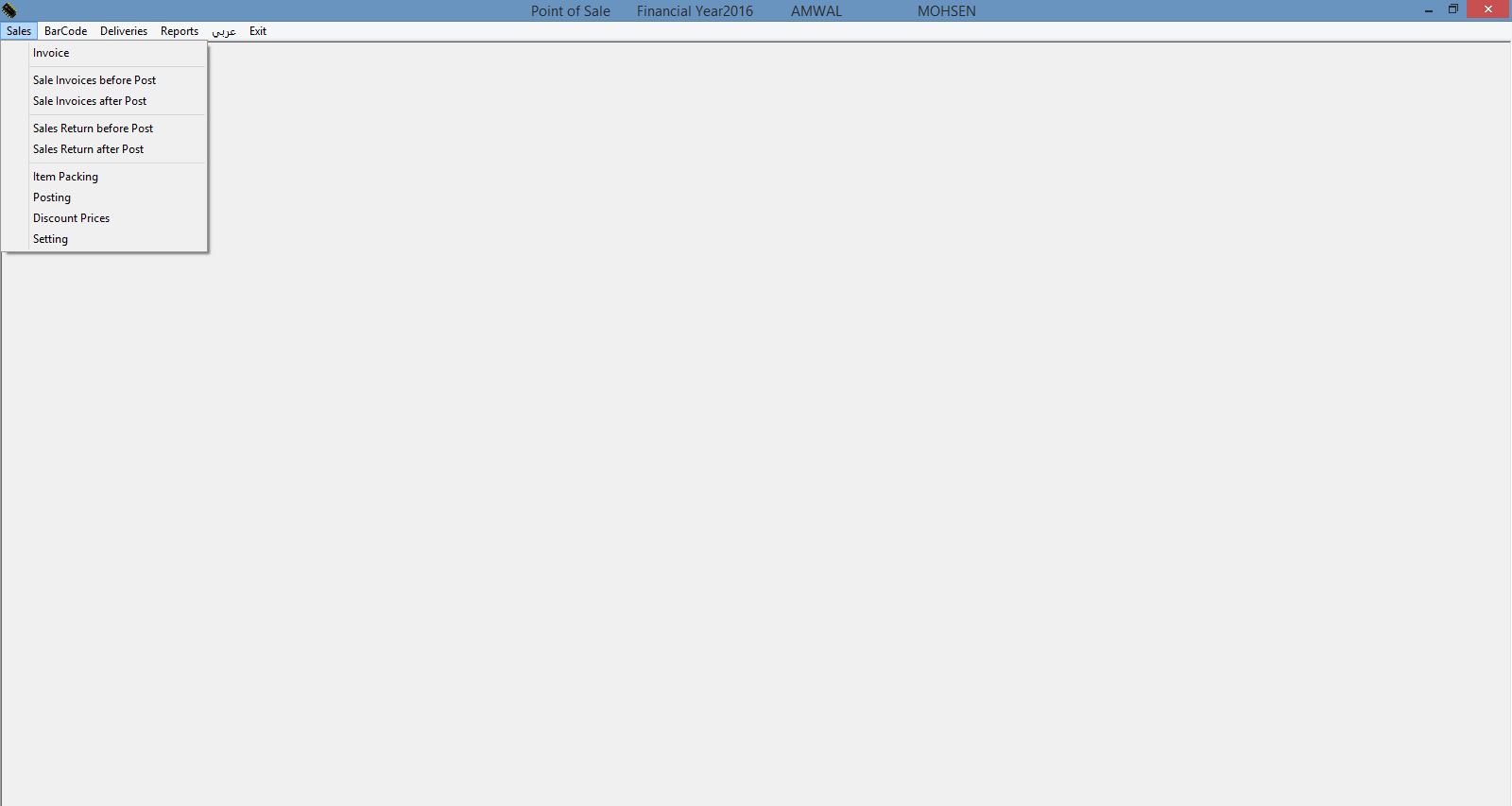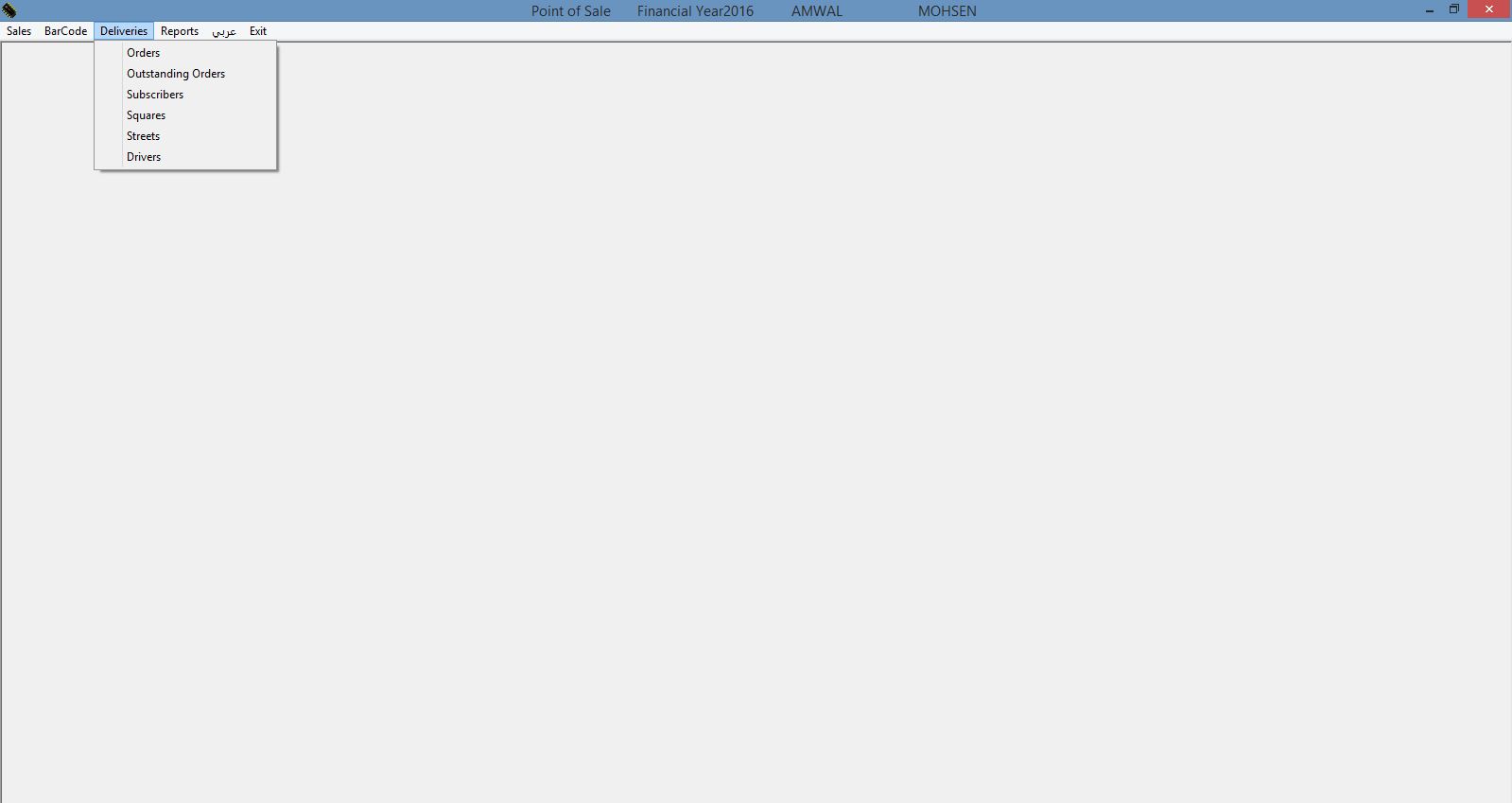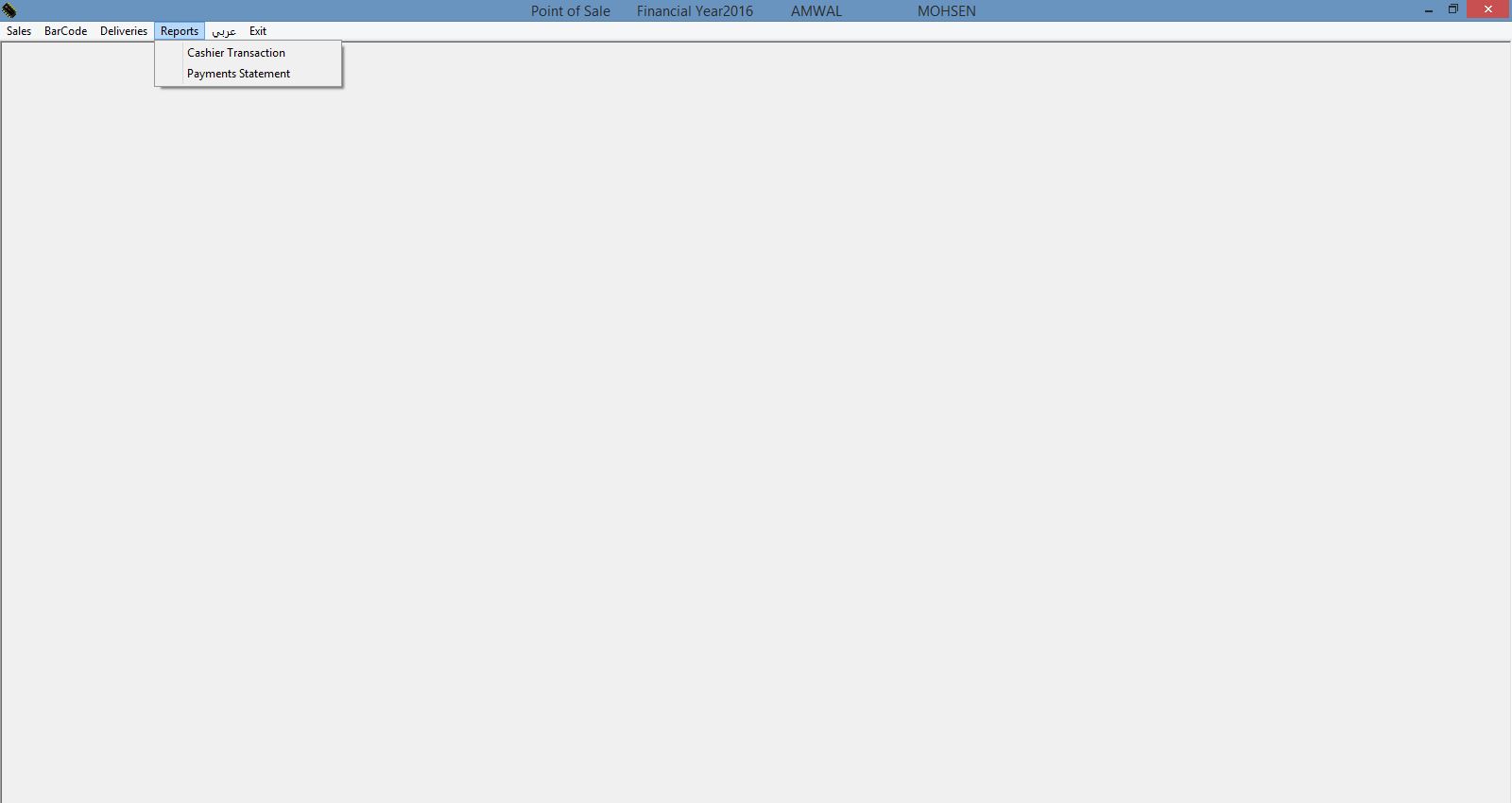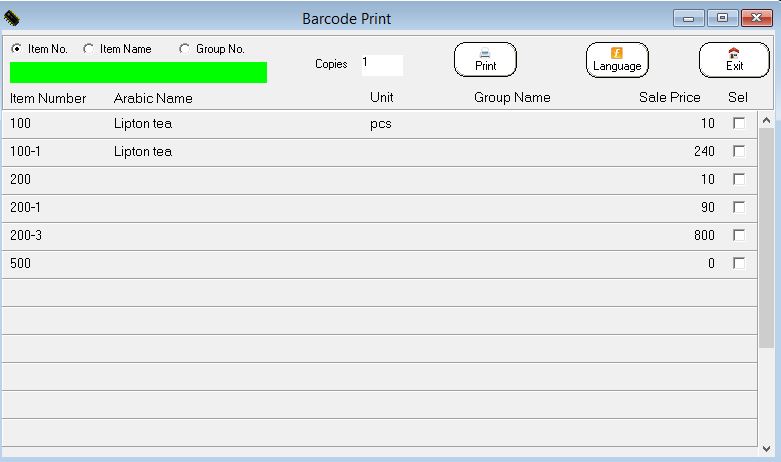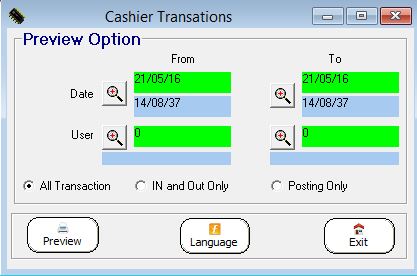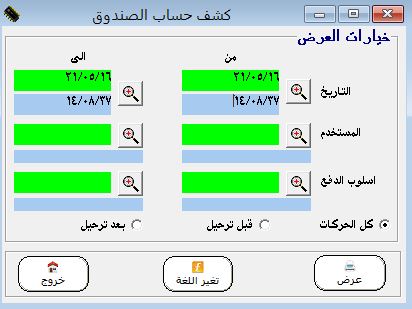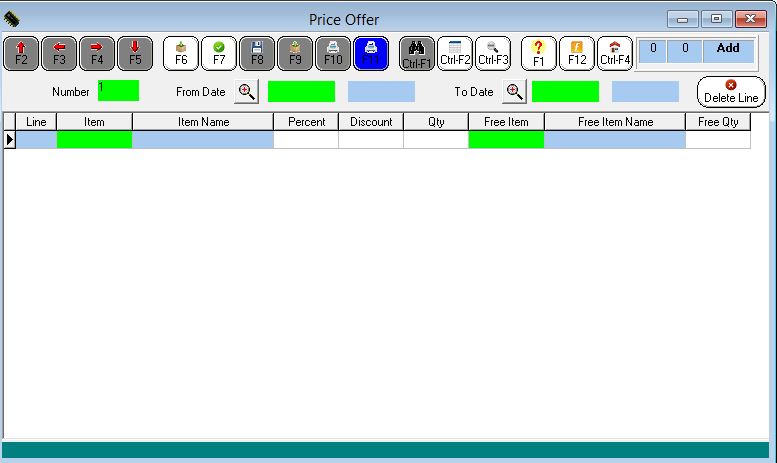 ;