Employment. It includes the employment application, job description, employment contract and work initiation declaration.
Employee's file includes the basic information of the employee, his addresses, his leave addresses, the address of the original country of the employee and the heath status, emergencies, family information, documents, academic transcript, practical experiences including photos and photocopies of documents.
Attendance and leaving and projects work times whereas the system bears the salaries of workers according to the project.
Leaves include the leave application, a window of the director's powers for approval and a window for work resumption after the leave.
Forms for advances, material custodies, awards, deductions and transfer of an employee from a department to another and from a division to another, employee suspension and employee service end.
Evaluation of the employee for the purposes of appointment or promotion.
Printing the passports forms.
All identification letters and letters of thanks and warning, notices and assignment letters.
Windows of the work of the payroll and making the accounting entry automatically and the entries of entitlements.
What relates to the reports.
Employees' reports include statements of employees according to the job number, number of contract, department, job, nationality, religion, educational qualification, date of employment and sex.
Employment reports include employment applications, job proposals and employment contracts.
Reports of leaves include approved and refused leaves applications, employees in leaves, resumption after the leave.
Reports of documents expiry include the documents expired till a specific date and the reports that expires during a specific period.
Financial reports include advances, custodies, awards, penalties, deductions, leave entitlements and end-of-service entitlements.
Salaries reports include the payroll, statement of salaries delivery, coupons of salary receipt and print of salaries cheques.
Reports of letters of thanks, identification letters, assignment letters, warnings and notices.
The system is connected with accounts in all financial movements.
Screen Shots
---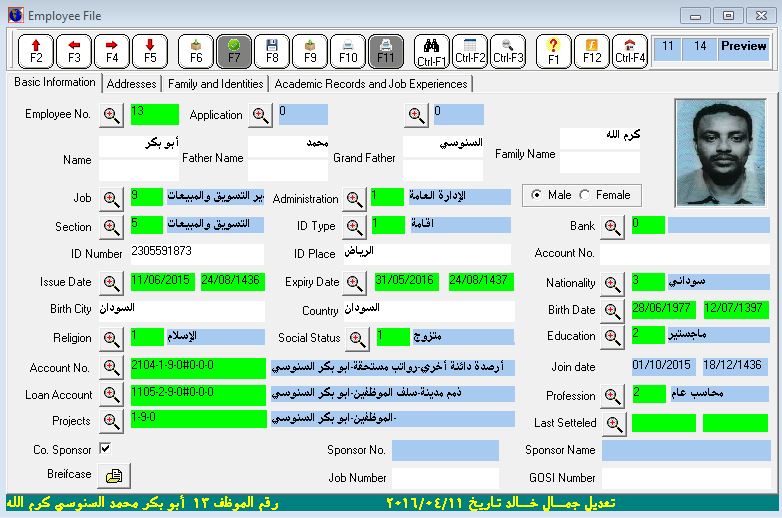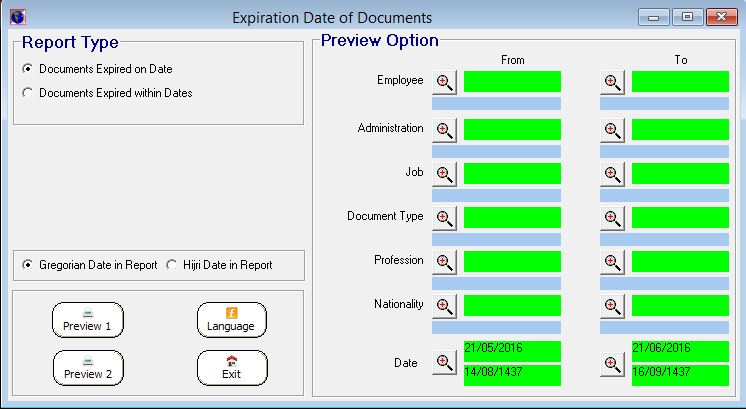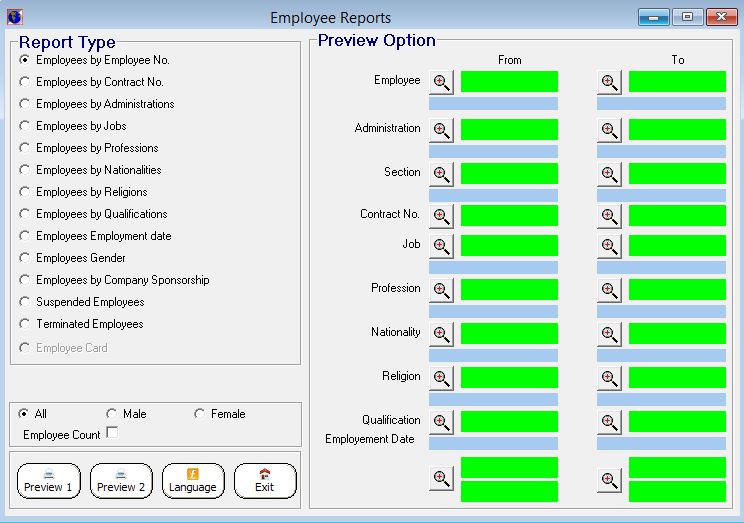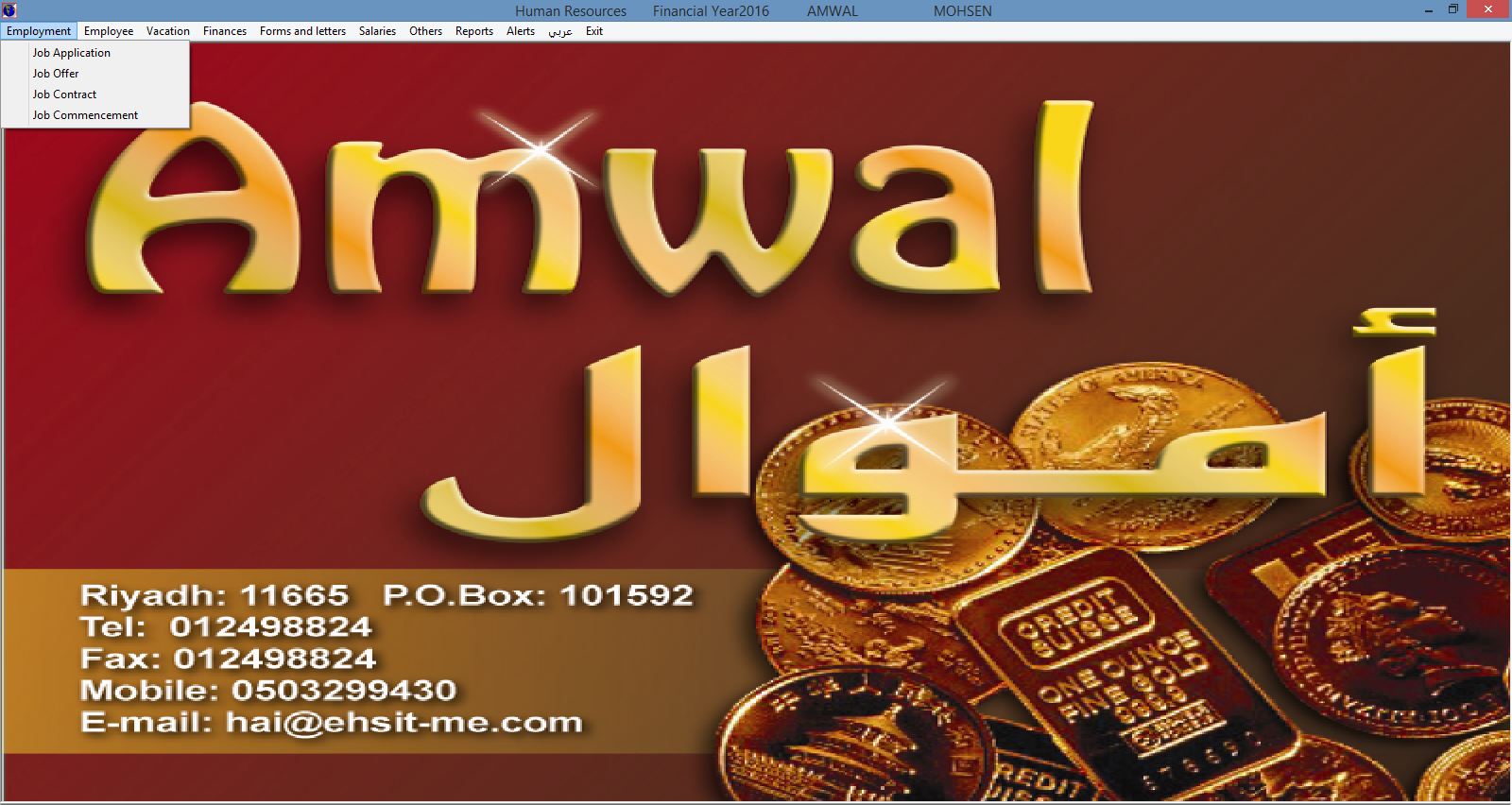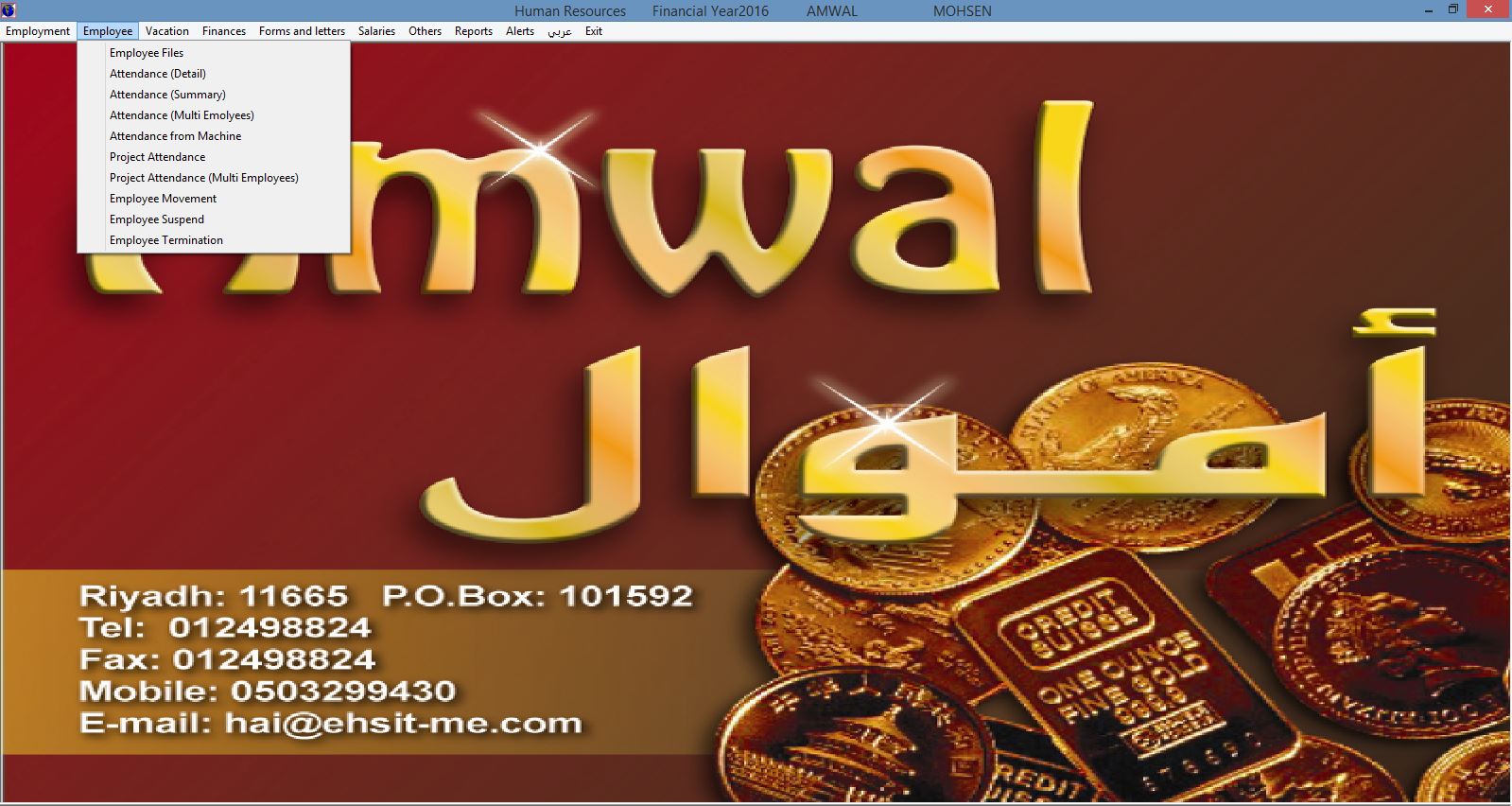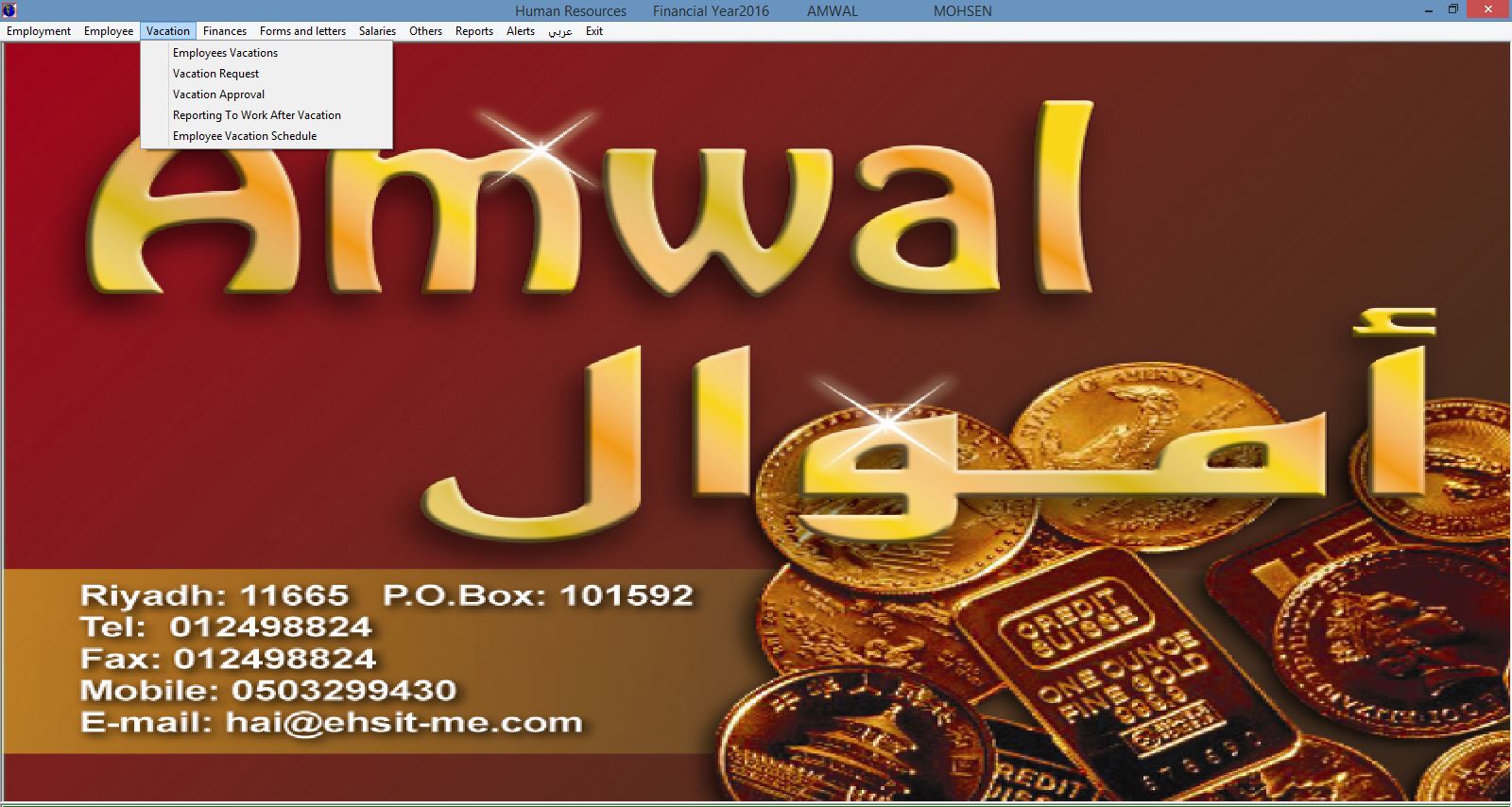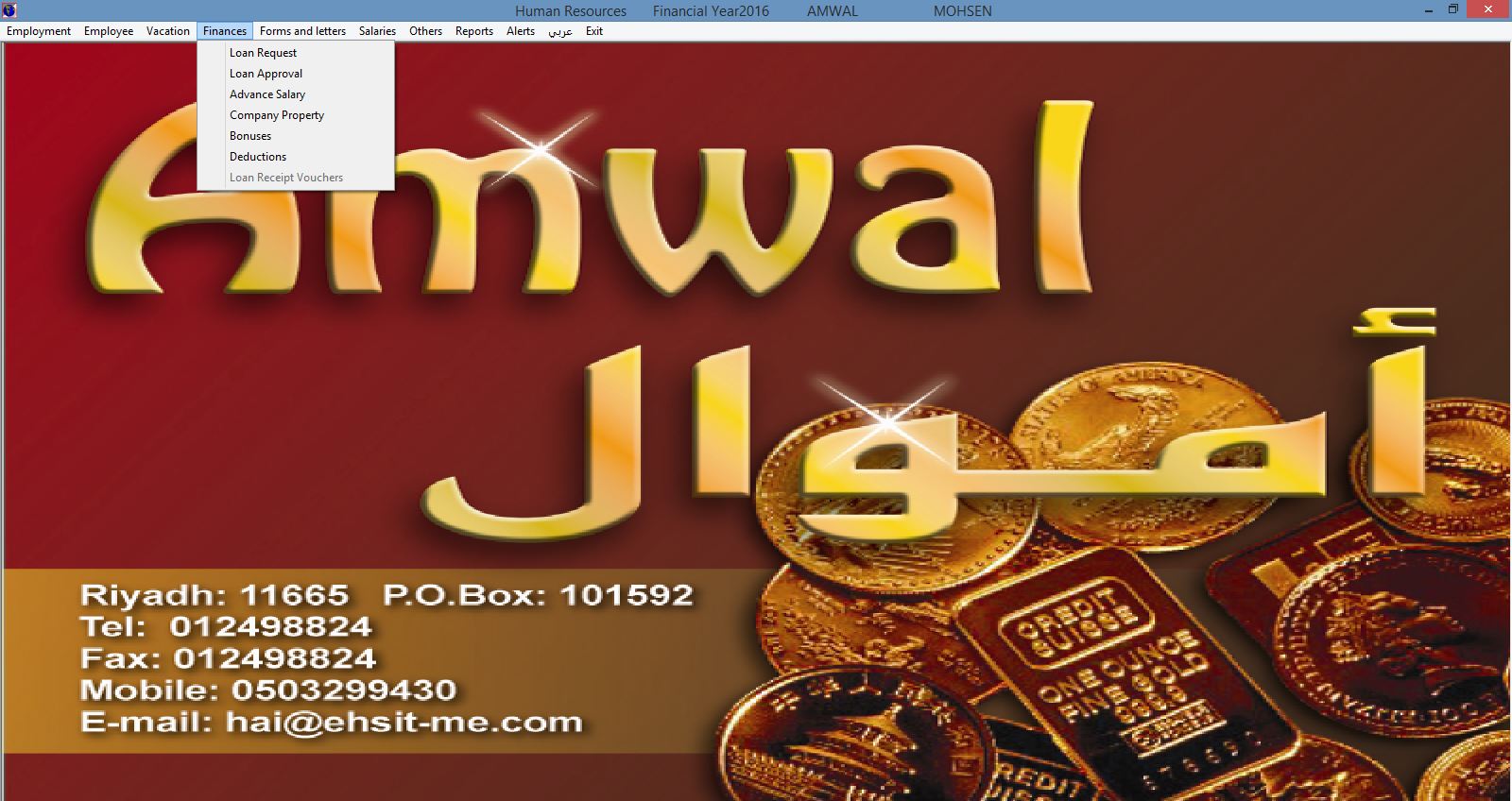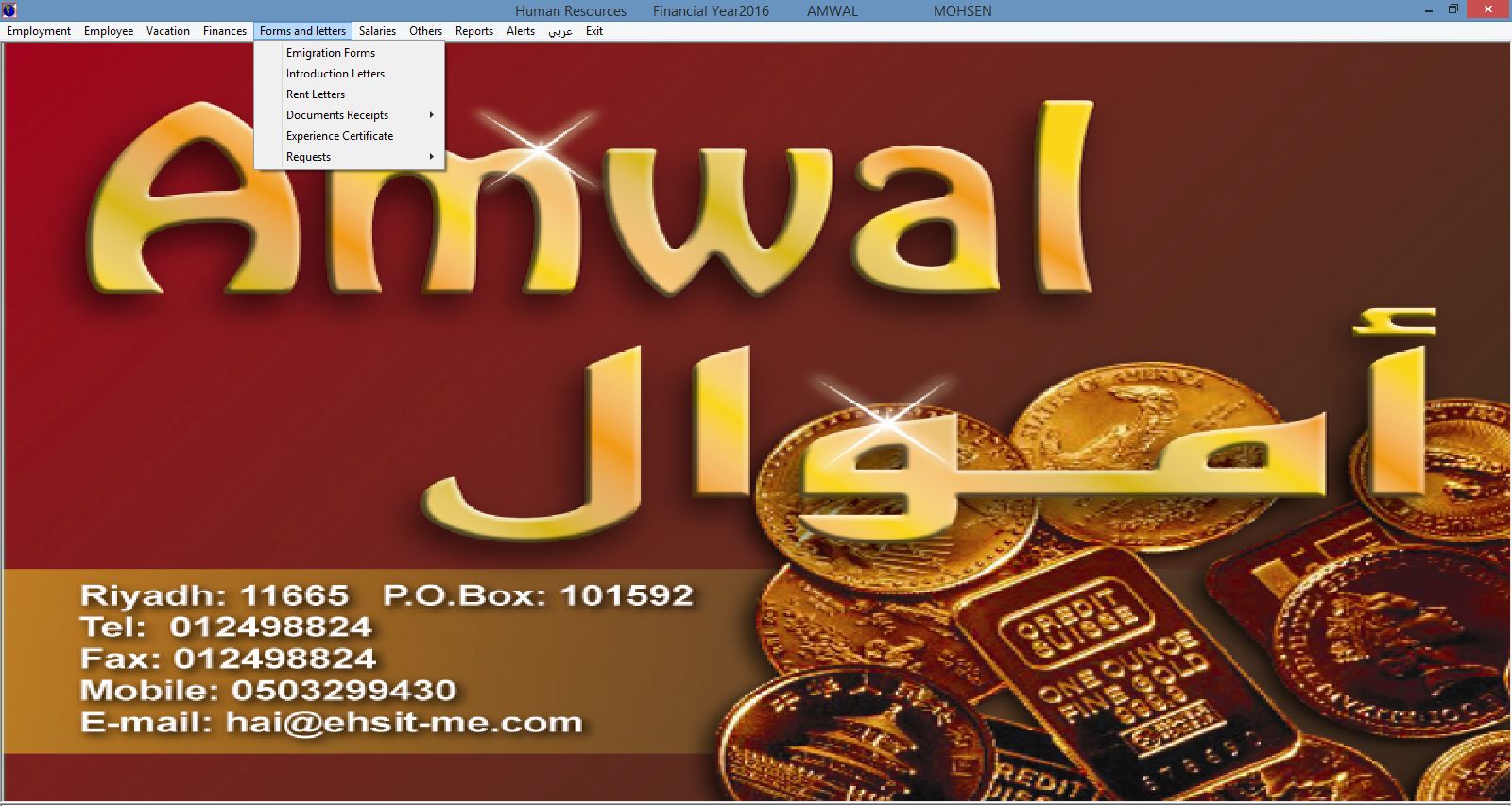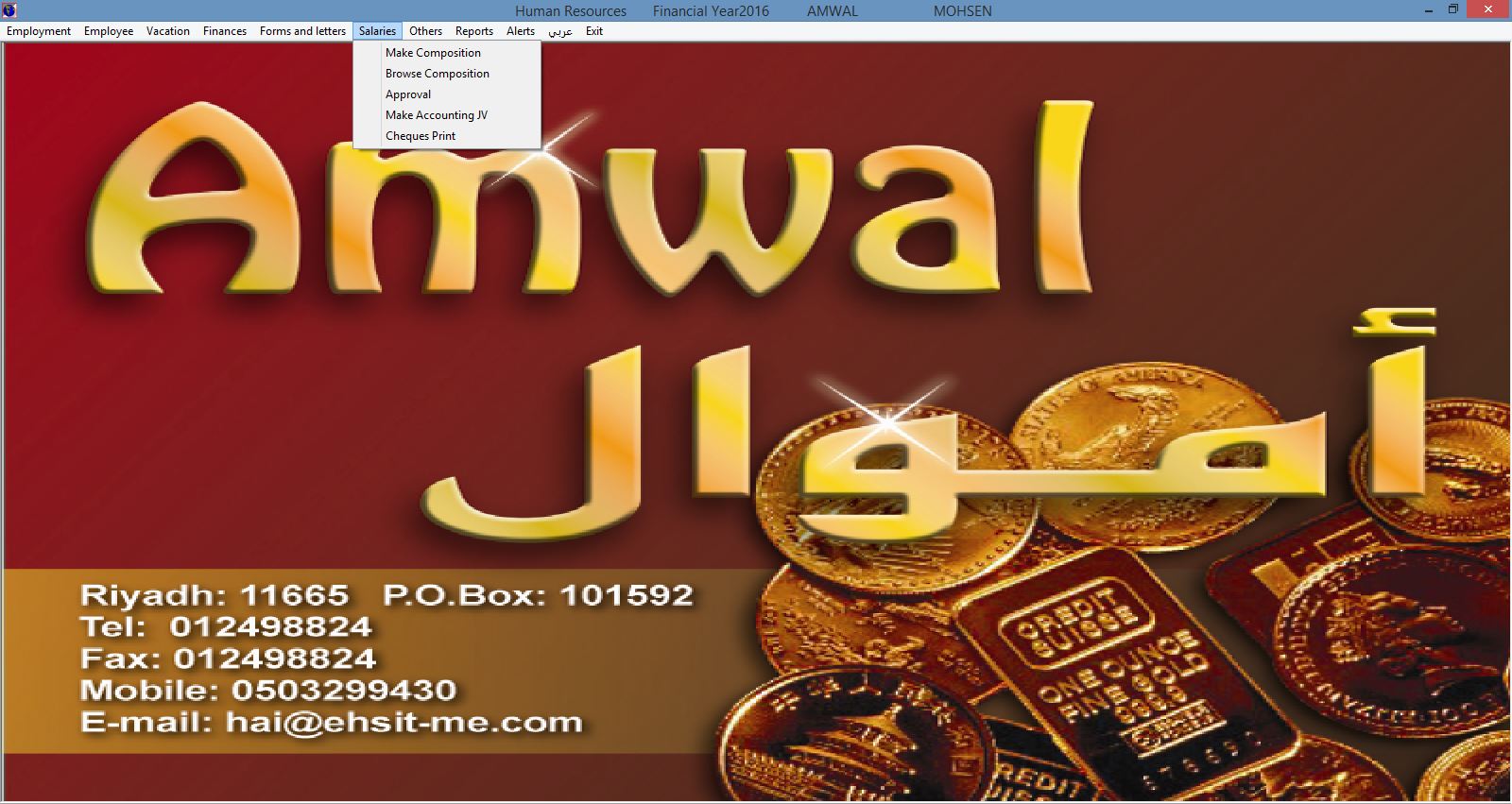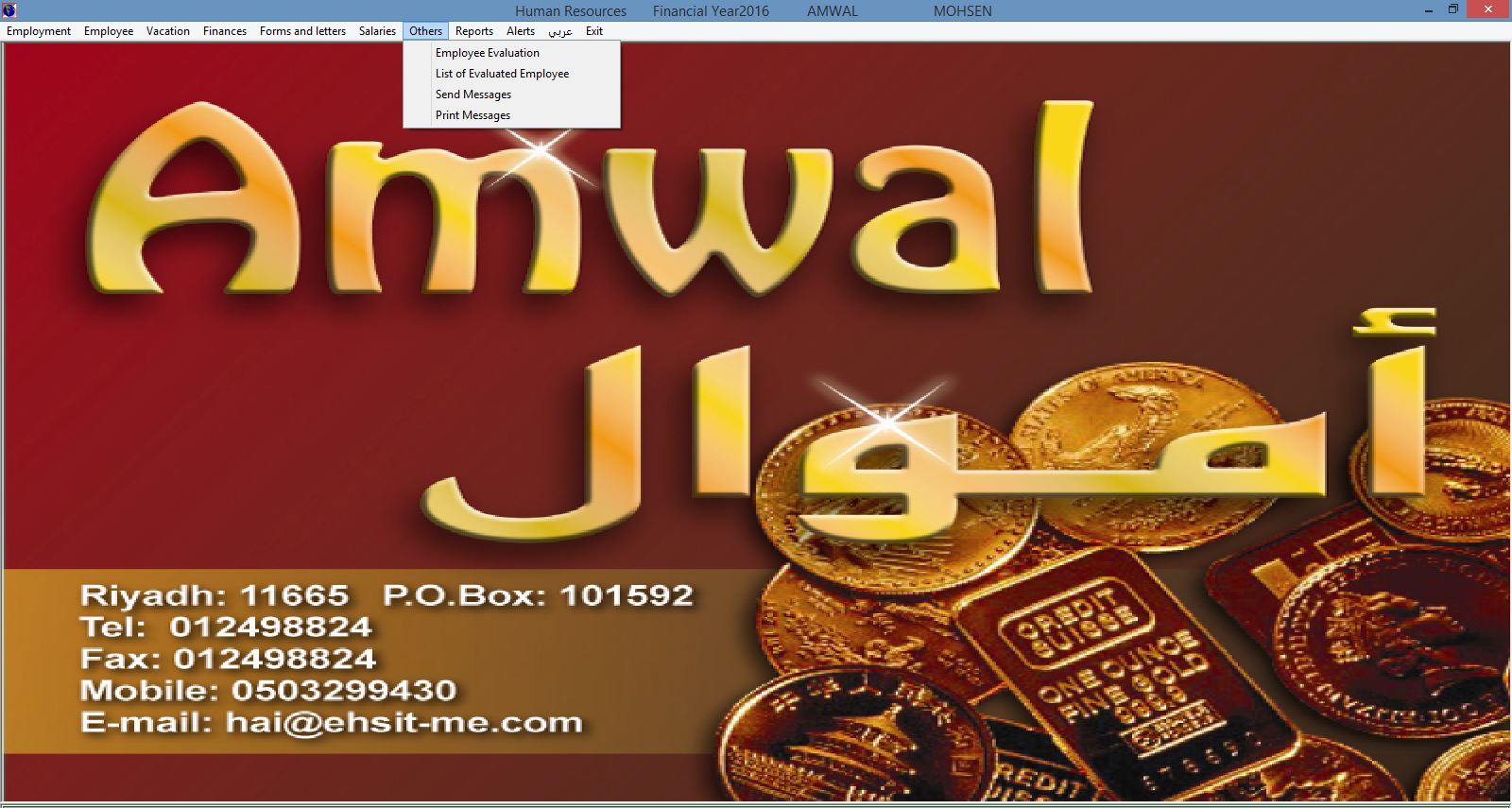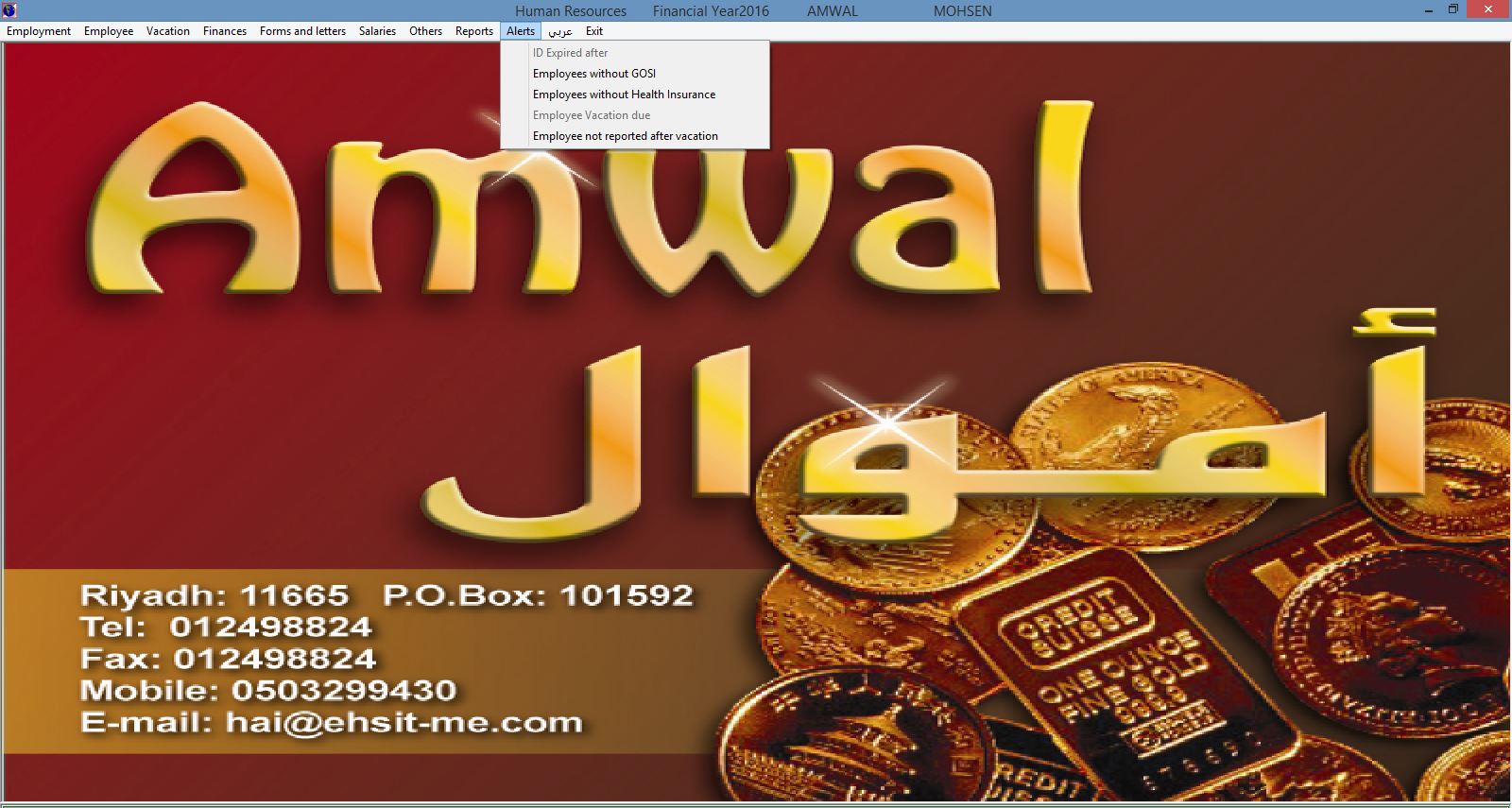 ;